Welcome to Artificially Intelligent Monday Tech Motivation! Today I'm profiling Whitney Wolfe Herd the genius behind Bumble amongst other things.
This article is a little pick me up to start your week in tech with a little bit of motivation.
This segment will be profiling inspiring people working in tech from across the board and sharing why they can be a source of inspiration. In addition to this, I'll share some of the key takeaways I believe are relevant for each of us as we navigate our own lives in tech – no matter where we are currently.
For today's profile, let me introduce you to Whitney Wolfe Herd.
Who is Whitney Wolfe Herd?
Whitney Wolfe Herd is the founder of Bumble. She founded Bumble in 2014 after leaving Tinder (which she also co-founded).
Whitney was flagged in the Forbes 30 under 30 list and has a net worth of $290M!
If that's not inspiring I don't know what is!
Whitney Wolfe Herd is ever the entrepreneur. When she was 19 she started a business selling bamboo tote bags. The purpose of the bags was to benefit areas affected by the BP oil spill. She gained media attention when celebs like Nicole Richie were spotted with the bags.
Whitney also partnered with Patrick Aufdenkamp to launch the non-profit organization called the "Help Us Project."
Not only does Whitney Wolfe Herd found tech unicorn startups, but she also gives back!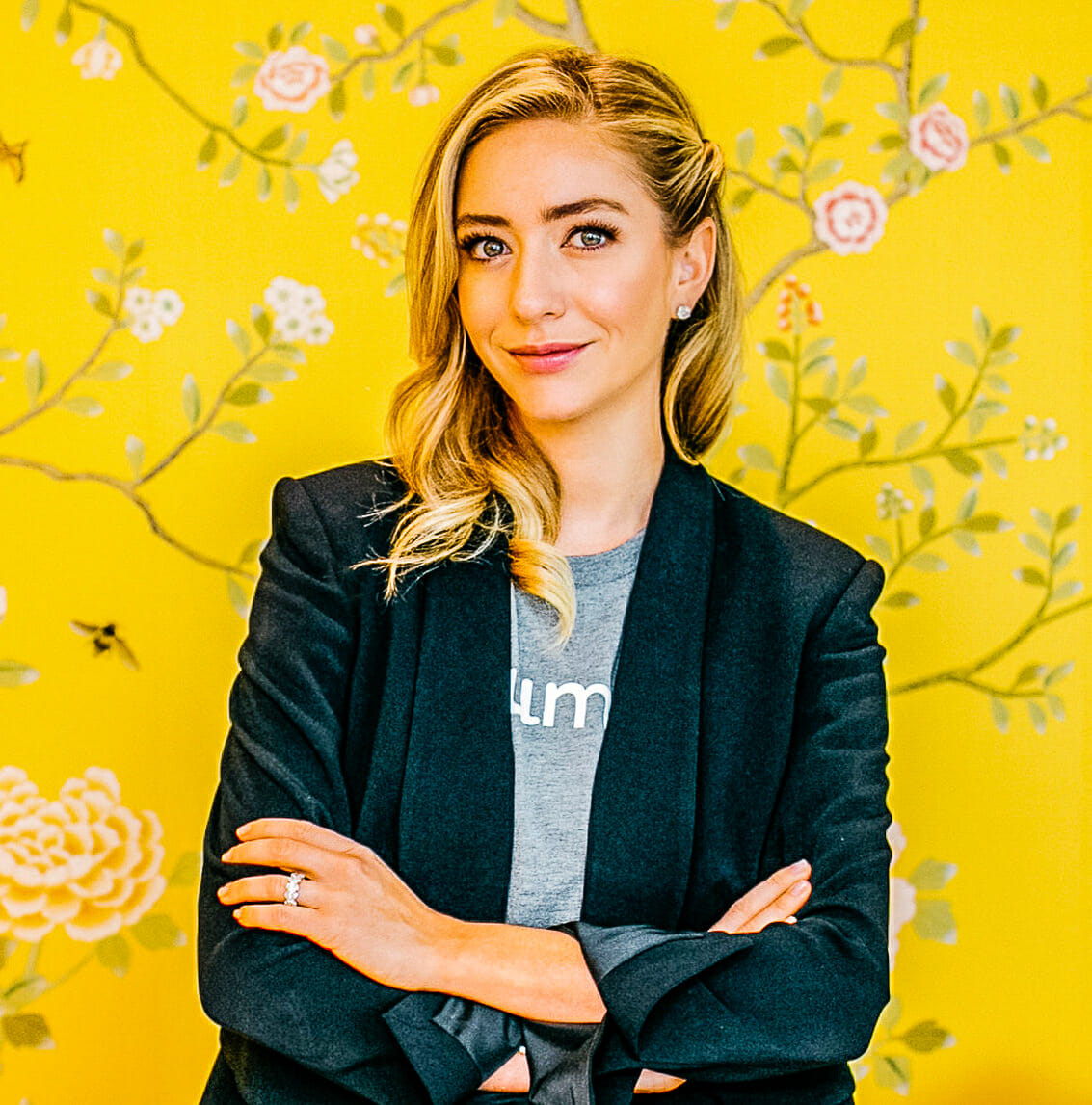 Why does she inspire me?
I am inspired by Whitney Wolfe Herd because she is a brilliant problem solver.
She left Tinder because she saw a problem with the way the app worked. She went on to solve this problem through the launch of Bumble.
Furthermore, she is a vocal advocate in the fight against misogyny, in particular within the tech sector. As a woman working in tech I cannot help but be inspired by the way Whitney Wolfe Heard is using her platform to do this.
If you want to learn more about her thoughts on this, you can check out her letter from the CEO on the Bumble website.
What we can take from Whitney Wolfe Herd's story?
It is difficult to pick out the key takeaways from Whitney's story as there is so much good stuff here!
The three most important things we can all use are:
See a problem try to solve it – If you notice something isn't working, take the initiative and try to solve it
You can build a company – there is no reason why you should think that you haven't got the capability
Use your platform to spread your positive message. In the age of social media, we all have a platform to share our messages. Use yours to share the good vibes.
Thank you, Whitney Wolfe Herd, for everything you give to us!