When you're starting out as a blogger it can be completely overwhelming.
I say can be, I mean it is. It is completely overwhelming when you start out as a blogger. Once you decide you are ready to embrace the journey of trying to become a 'pro-blogger', you are suddenly thrown into a world of tools, tips, tricks and strategies.
But which actually work? And where should you invest your time?
This resource page is dedicated to all you newbie Tech Bloggers out there just trying to catch a break.
Advertising Disclosure: Artificially Intelligent Claire may be compensated in exchange for featured placement of certain sponsored products and services, or your clicking on links posted on this website.
STEP 1: Hosting
Why important: Your host is a major contributor to your page speed. Also, you need a good host to ensure that your website is always up and running well.
Siteground: I played around with a couple of hosts but definitely recommend Siteground for ease, speed of site, support (because trust me you'll have to ask them questions) and built in features like automated backup.
I also use the recommended CDN (content delivery network) from Siteground, Cloudfare. This CDN helps optimise my images on site so they don't slot it down.
STEP 2: Setting up a website
Why Important: You need to have a solid base to send people
I use WordPress.org for my website. I love WordPress because they are super easy to use, free and have a whole host of great plugins you can add to your site to get access to different features. Plus WordPress is so widely used, you can easily get help in running your site or updating different things. Again very important when you're starting out
STEP 3: Themes
I would recommend investing a small amount of money into a high quality theme template. This will ensure your website looks good, but also is mobile responsive. The mobile responsiveness of a site is a factor used by Google to rank sites. Therefore it is important not just for customer experience but also traffic.
I love pipdig themes. They are beautiful, responsive, easy to use and really help you stand out. Getting the right theme can be a real challenge when you get started. You can rest assured you will have a beautiful responsive website if you use pipdig. They work with WordPress blogs primarily.
STEP 4: Plugins
Why important: You will want to be able to add different features to your website to make it run more effectively in the way you want. Unless you are a php god who is happy to code everything yourself, you're going to need plugins.
WORD OF WARNING: Do not get carried away. Too many plugins will slow down your site and impact reader experience in a bad way.
I really love this plugin.
It will help you make sure your content is keyword optimized and reads well for your audience. Yoast will also generate an XML sitemap for you to upload into Google Search Console (don't panic they give instructions). It is super easy to use and the plugin will give you a list of issues with your content as well as instructions on how to fix them. Perfect for beginners!
I have seen google traffic coming into my website and I am starting to see traffic from the keywords I chose for Yoast.
This plugin is great for compressing your images so that they do not slow down your site. I like to use a lot of pictures on my site so for me having a good compression plugin is really important. I experimented with a few but this was my favorite.
VaultPress:
I use VaultPress as an extra layer of security. Technically this service is covered by my hosting package but it's always good to have a backup when it comes to security. I like seeing how many attacks they have blocked - it gives me a sense of wellbeing. You do not want to get hacked!
SG Optimiser:
If you are using Siteground for your hosting site then I recommend installing the SG Optimiser plugin. This plugin will take care of all the technical things to do with optimising your website for speed. It will do Caching, JS and HTML optimisation and help you set up your CDN. I have had no problems with this plugin and am very happy with how it is working on my site. Plus it's free!
Plugins for store owners:
This plugin creates shoppable posts on your wordpress website. This is great if you are creating your own products or earning money from affiliate commissions. The plugin is created by the same people behind pipdig themes so you know it's going to be beautiful.
STEP 5: Getting Traffic
There are 2 ways to generate traffic when you're first starting out: i) Social Media; ii) SEO - Search Engines
i) Social Media
Why important? Social media traffic is an easy(ish) way to generate some traffic for your blog quickly. Building up a brand on social media can take time, however you can also get some easy traffic by posting and marketing yourself in the right groups and on Pinterest.
The problem with social media is that you need to commit to it everyday. When you're constantly trying to come up with stuff on the fly as a business owner or blogger, it can get a bit much.
There are 4 tools I like for Social Media marketing
Used primarily for Twitter but also good for Facebook. You can use it for Instagram and Pinterest too but it's pretty crap for these more visual platforms if I'm honest.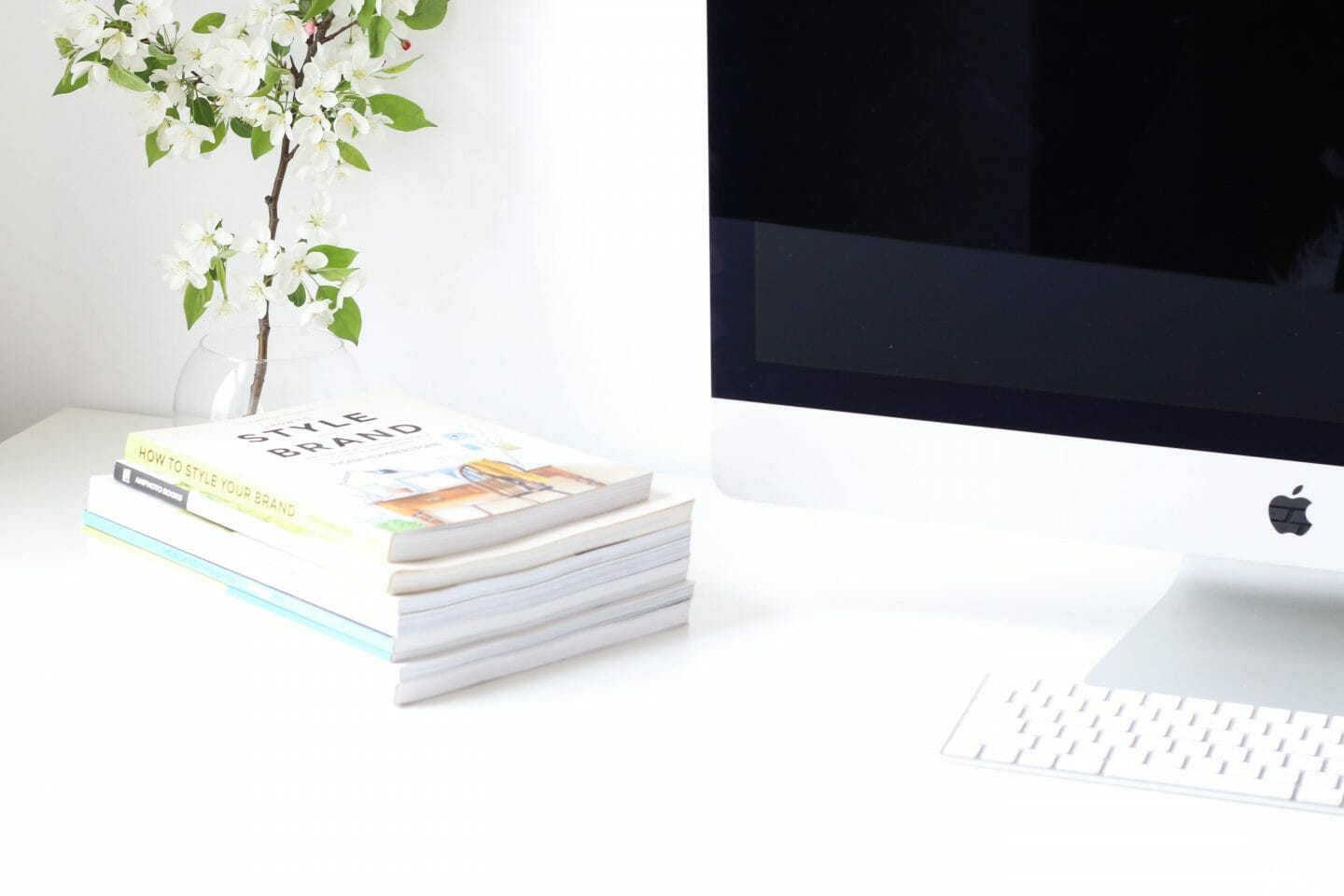 I LOVE TAILWIND WITH ALL MY HEART!
If you are an introverted person or just not that into the whole social media scene, Tailwind and Pinterest will become your best friends.
Plann is my favourite app for Instagram.
The app will help you plan out all the captions, hashtags and your grid which is similar to other programs. However, they also help you with Stories, creating groups of hashtags, organizing your media, creating a schedule of topics - pretty much everything!
They also have metrics, colour pallets and competitor analysis.
Even better - the majority of features (excluding competitor analysis) are available for Free!
What's not to love?
Primarily an Instagram marketing tool but you can also use it for Pinterest, Twitter and Facebook pages. I started off using Later. I like the fact that you could manage multiple social media profiles on it and the Instagram grid preview feature is great.
There are also a lot of great hashtag and video scheduling features with Later but you have to pay for them.
ii) SEO
Search engine optimisation is important for helping you get traffic from Google and other search engines. There are several different factors impacting the search engine traffic you get. When you start working on SEO, it's useful to get some tools to help you work through it.
We spoke about Yoast previously but I really love this plugin. It will help you make sure your content is keyword optimised and reads well for your audience. Yoast will also generate an XML sitemap for you to upload into Google Search Console (don't panic they give instructions). I have seen google traffic coming into my website and I am starting to see traffic from the keywords I chose for Yoast.
This is how you see exactly what keywords are driving Google traffic and it helps you prioritize your content efforts.
This is my ultimate SEO tool. I can pinpoint on my analytics the day I started using AHREFs for SEO.
Don't get me wrong, it is an expensive tool.
However, I have the light version and I do not know how I would live without it.
The keyword research tool is awesome and really works - I managed to get page 1 rankings using keywords I found in this tool on more than one occasion. You're also able to do competitor analysis and backlink research to help build up the authority of your site and rank higher.
When you sign up to this tool, you also get access to loads of tutorials that will turn you into an SEO god!
I recently discovered an SEO tool that is similar in many ways to the AHREFs tool. It is great for keyword research and it's free! You can also get some Information about backlinks.
The really awesome thing about this tool is it's free so great for beginners.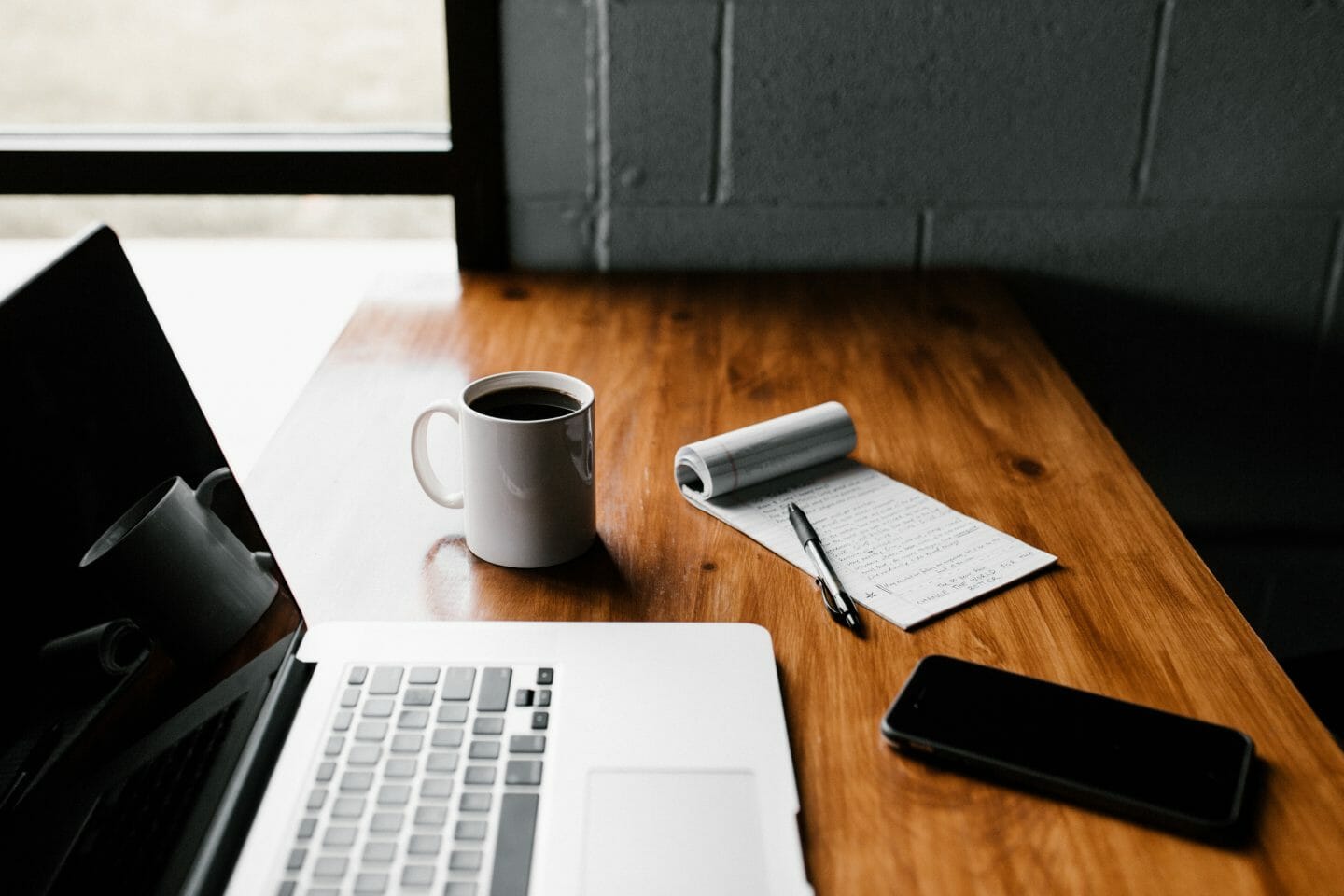 STEP 6: EMAIL LIST
Why it is important: If you are serious about taking your blog pro you need to get an email list. This will protect you from any algorithm changes and allow you to connect on a deeper level with your greatest fans.
I use Convert Kit to manage my email list. They are often the choice for people looking to go pro with their blog. I myself started using them following another recommendation from a friend.
I like them because:
They have great pop-up and landing page options
Simple to use
Allow you to segment and target different people through tags
The emails arrive - they don't end up in people's junk mail as much as with other providers
This is actually more of a plugin than email service.
What hello bar does is set up a pop-up bar on the top of your website to collect email addresses.
Trust me it is super effective! I definitely recommend you get an account and use it. There is a free account to get started and it will help you get your email list going. Plus you can connect it to Convert Kit.
STEP 7: ADMIN AND METRICS
I love Grammarly.
I am dyslexic and as you can imagine my grammar is terrible. Since signing up to Grammarly Premium I have really been able to up my game in terms of the content I produce.
This in turn has had a huge impact on my traffic and the opportunities I receive with guest posts. I cannot praise Grammarly high enough. I honestly don't know how I survived without it.
The tool will quickly identify any grammatical mistakes you have as well as recommending alternative words if needed. It also helps you to improve your sentence structure. All in all Grammarly is a must have for bloggers.
You want to have confidence that the content you publish is of the highest quality. Grammarly gives you that reassurance.
There is even a Chrome plugin that allows you to check your grammar whilst writing in WordPress or Google Docs.
I use Google drive to create all my blog posts in docs and track through what I'm doing. It's perfect because I can use it on the go, online and offline, through the app on my phone.
Trello is a great tool for managing projects for your business. I use it for launches and other projects.
The app I use every day to create and stay on top of my to do list, I love it!
This is your one stop shop for tracking all your blog metrics. Google Analytics will help you to understand what's working on your blog and where to focus your time.
UPWORK:
Need a job done quickly?
I recommend Upwork. You can get freelancers to help you with everything from graphics to SEO and marketing.
I have tried Fiverr also but always found the quality on Upwork to be higher.
Before you hire someone though, make sure to send detailed instructions and talk to them about the role so you know they're a good fit. You do not want to get burned.
STEP 8: EDUCTION
Why it's important: If you want to be a successful pro blogger you need to be willing to invest in your education. You can find out a lot of information for free but it's worth paying for the systems that will get you there faster.
UDEMY:
Get the best prices are on! Udemy courses from as low as $9.99.
I use Udemy when I need to learn a new skill quickly. I have taken multiple courses to help me become a better blogger. However, the 3 most impactful are given below:
Ninja Writing: I took this course to learn how to write better blog posts. All I will say is, it works. I loved this course and my writing is much better because of it.
Setting Up a Dropship Store: This course will teach you the basics of setting up a dropship course. It focusses on Shopify but I found a lot of the theory useful for my WooCommerse store
30 Day Blog Transformation Challenge: Free course to get your blog set up and ready to go
COACHING:
I am a big believer in the power of education. That's why I decided to invest in a blog coach when I started blogging. Let me tell you, I do not regret it.
Having a coach to guide you through those first few months of blogging will help you set up the sustainable systems you need to be successful. You will be able to quickly get to grips with the day to day running of a blog.
Don't waste time feeling overwhelmed by all the things you have to do. Get a coach and use this guide to help you get up quickly so you can focus on delivering to your readers.
My coach Holly has been incredible in helping me define my social media, SEO and business strategies.
I can see the difference in my metrics before and after I started working with her. Now I am able to deliver even more content and marketing to my audience but in less time and with no stress.
I cannot praise having a coach highly enough and definitely recommend it to everyone!
If you want to work with my coach (and I'm sure you do because she's 1) amazing; 2) the best value for money - trust me I checked everywhere), contact her here: A Branch of Holly
P.S don't forget to say you heard about her from Artificially Intelligent Claire - I want her to know how awesome I think she is!
Love it? Pin it!