They say a picture speaks 1000 words. So how many words can an AI infographic speak?
I have long used Pinterest as a source of information when learning more about AI.
You can find a lot of interesting AI infographics using Pinterest as a source.
But not all infographics are created equal.
Don't worry though, I've summarised 10 of the best for you today.
We're covering a wide range of topics, so I know you're going to take something new from these graphics.
Let's dive on in to AI infographics!
Machine Learning Revenue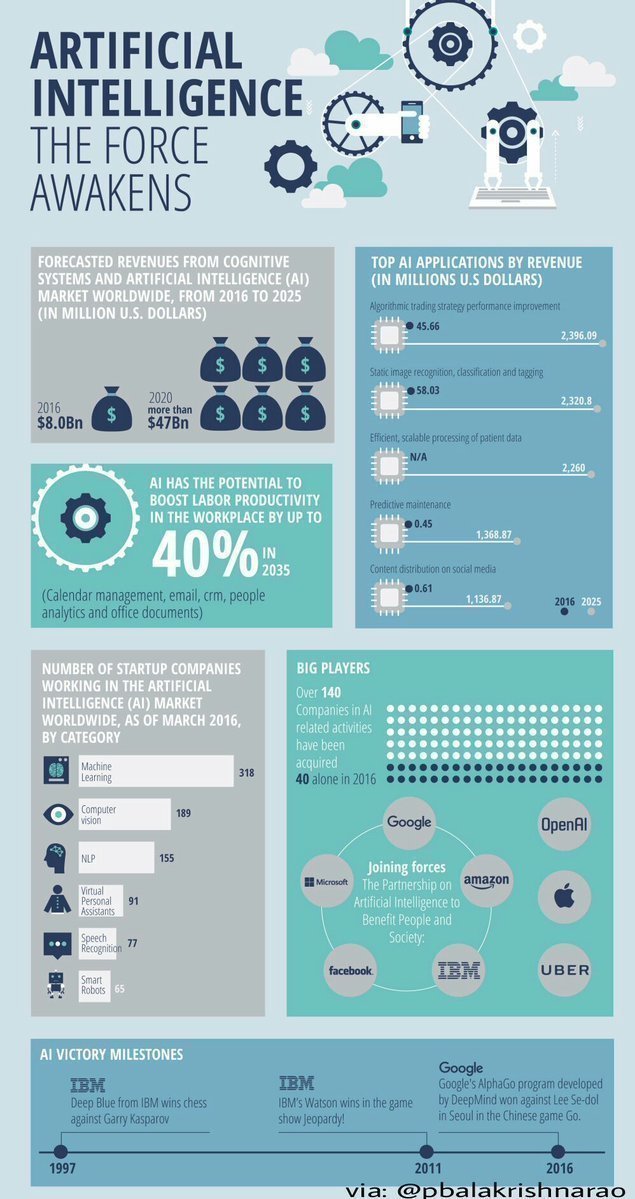 Internet of Things (IoT)
History of Artificial Intelligence
Machine Learning Algorithms

Machine Learning in R

Data Management
VR Technology
Security and Big Data
Big Data Banking
Predictive Analysis
What have we learnt?
So there you have 10 of the best AI Infographics on Pinterest.
My personal favorite is the one on the impact of IoT. I think it's refreshing to see the balance of the positive and negative of this technology as it becomes increasingly integrated with our homes.
I hope I have been able to show you how AI Infographics can help you understand some of the more complex aspects of AI quickly.
Pictures really are one of the best ways to ingest new information.
Want to see my attempts at infographics? Check out this article where I have included an infographic on how to start a machine learning career.
Which is your favourite? Let me know in the comments.
Ready to get started with Machine Learning Algorithms? Try the FREE Bootcamp
Love it? Pin it!