What is the most shared content on the internet?
(HINT: It makes you laugh)
MEMES!
These memes have taken over the world by storm. They are relatable, make us laugh, and give relief in stressful situations.
Sometimes they can also backfire. You must have come across certain memes that made people angry and caused a war in the comment section.
Memes are very powerful. They have the ability to get the maximum attention of people. All this happens because they run on the most fundamental characteristic of humans – emotions.
People can sense emotions from across the screens and communicate and buy things based on how it makes them feel.
Brands and marketers know this and create content according to that. But making thousands of top-quality memes by yourself is nearly impossible.
This is where an AI Meme Generator will help you. Make fast, effective, and popular memes with your twist!
What is AI and how does it create memes?
Artificial intelligence is the simulation where machines can mimic human behaviors. It includes the way we talk, think, and interact with different things in our environment.
AI was first used three decades ago but has gained popularity in the last few years. Plenty of new businesses that emerged in the last decade rely on these AI to produce quality results.
The AI scans the image provided and understands the tone. The database may contain similar meme expressions to go with them. It then modifies the text fields and presents the image in a shareable format.
Best AI Meme Generators: In A Nutshell
Here is a list of the best AI meme generators you should try today!
| | | | |
| --- | --- | --- | --- |
| S.No. | Software | Best fit for | Price |
| 1. | Imgflip | Professional meme designers | $9.95 per month |
| 2. | Pinata Farms | Beginners trying out meme making | Free |
| 3. | Kapwing | People who like technology and creating content | Starts at $6 per month |
| 4. | Supermeme | Creating memes in multiple languages | Starts at $9.99 per month |
| 5. | GitHub Meme Generator | Trying new ways of creating memes | Free |
| 6. | Make a Meme | Detailed customizing | Free |
| 7. | Memes Maker | Using templates and editing | Free |
| 8. | Craiyon | Using easy, cutting-edge tools | $15 for 115 credits |
| 9. | iLOVEIMG | Using easy, cutting edge tools | Starts at $5 per month |
Best 9+ AI Memes Generators In 2023
In this section, we give you in-depth insights into the Best 9+ AI Memes Generator.
1. Imgflip
Tried and tested by myself, this is one of the original meme generators. It works through a deep artificial neural network. It can predict what you are writing by "character level prediction."
This platform has many templates for memes and popular posts on social media. Upload an image for custom image optimization and create banners, posters, or ads.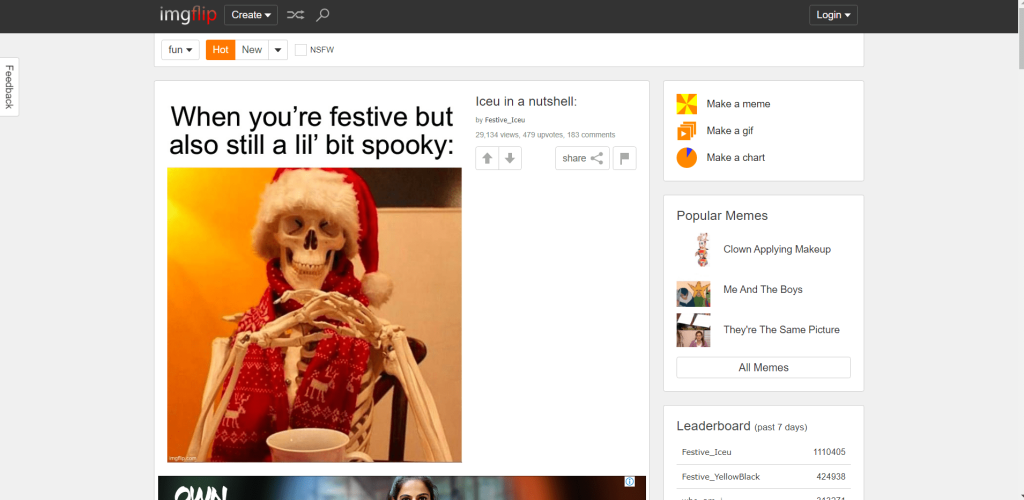 Pros:
Resizable and extra text boxes are available
Customization is possible
Cons:
Limited features
The free download contains a watermark
Pricing:
It has a free version which works fine. But the pro version has a lot of benefits. It includes no ads, no watermark, and better aspects. Get the Pro for $9.95 per month.
2. Pinata Farms
Custom-make all your memes in the form of videos and images. Use it to roast your friends. You can find what is trending and what is not before creating something.
What I like about this platform is the community of creative creators and entertainers. Pinata videos often go viral on Reddit, Instagram, and Twitter because of their creativity and relatability.
Are you thinking of a new joke? Download Pinata Farms in your iOs or Android and get creative.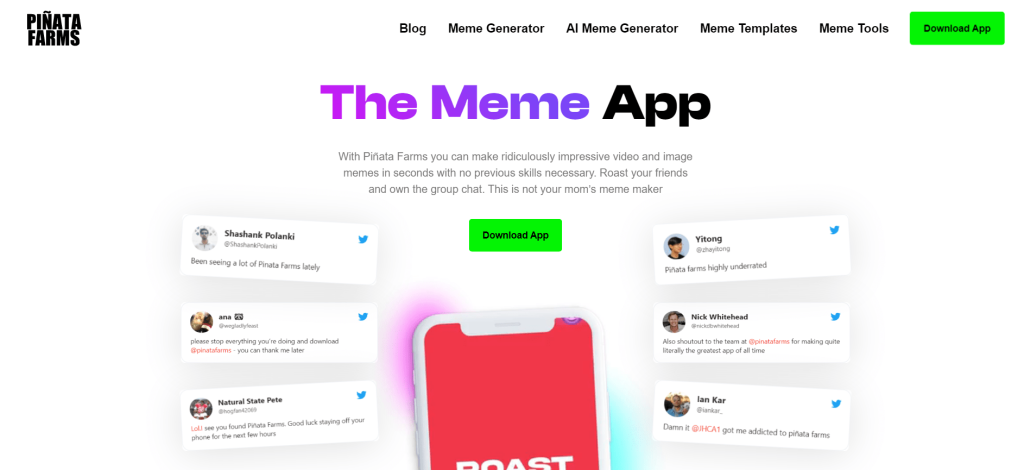 Pros:
Easy to use and fast
Many customization options
Cons:
Limited features
Android doesn't have all the features iOs have
Pricing
Nothing. It is a free tool.
3. Kapwing
Kapwing is the most technologically-advanced video editor available to influencers. It is available on both web-based iOs and Android devices. Create memes and content on the go!
This tech enables editors to collaborate, repurpose content, and stock assets without any complication.
Select from the wide range of templates and images this tool provides. Despite its complexity, the smooth UI makes this easy to access all its features.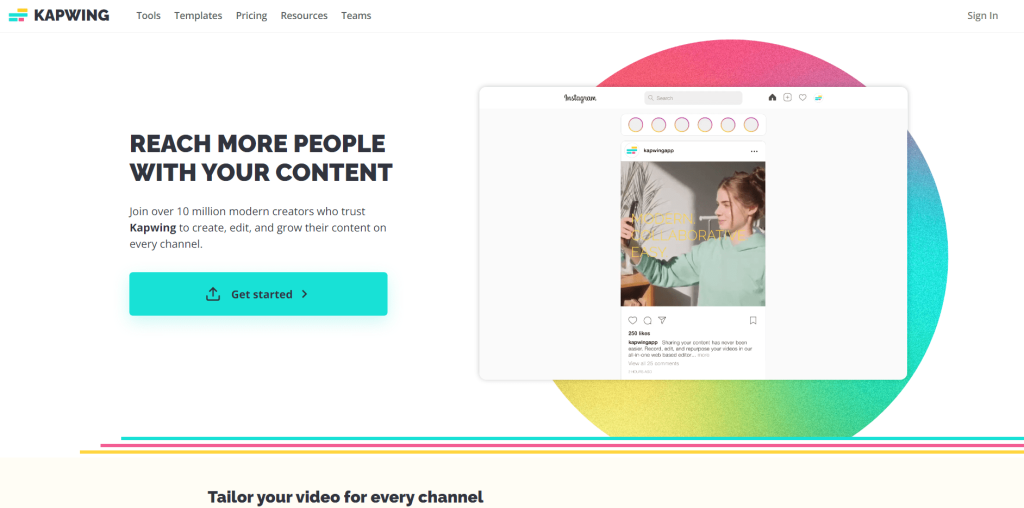 Pros:
It does not leave a watermark.
It provides client satisfaction with creative tools.
Cons:
Not available in the form of mobile applications.
Customer service may not always be available.
Pricing:
| | |
| --- | --- |
| Version | Price |
| Basic | $6 per month |
| Pro | $16 per month |
| Teams | $16 per month |
4. Supermeme
This tool can help you create memes in more than 100 languages. Start writing and their AI will finish your text and choose a template for you.
If you are targeting different geographical areas, then don't forget to translate. You can do it with its in-built translation feature.
Supermeme allows you to create ads targeting your prospects. A way to distinguish yourself from your rivals.
If you have an internet presence, then use it for social media, outbound marketing, and digital Ads.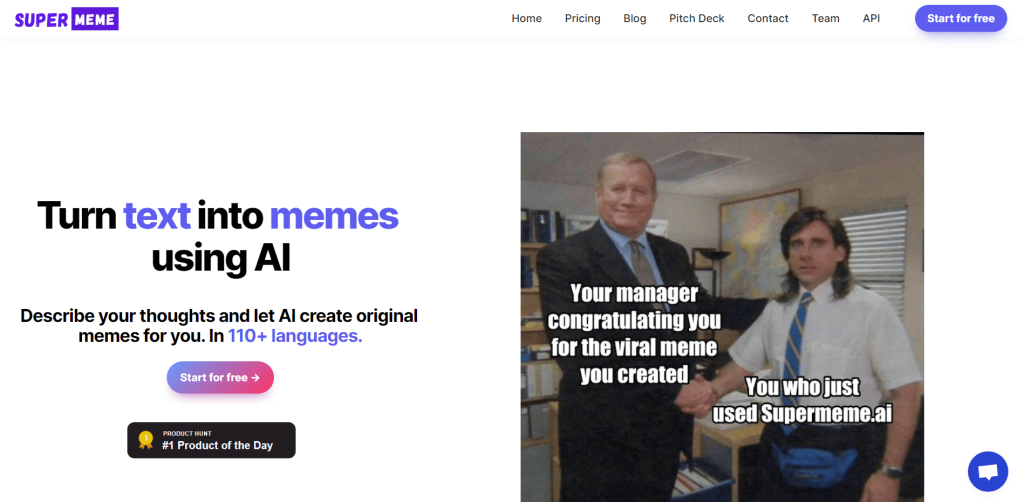 Pros:
This tool uses powerful artificial intelligence (AI)
Easy to use with good visual design.
Cons:
The free version has very few features
It can be pricy for some businesses
Pricing:
| | |
| --- | --- |
| Version | Pricing |
| Solo | $9.99 per month |
| Startup | $24.99 per month |
| Enterprise | $89.99 per month |
5. GitHub Meme Generator
GitHub is an AI tool used by software developers all over the world for control and collaboration. But it's not only for coding and programming. The creators of the GitHub meme generator created an open-source API for memes.
It is completely free and easy to use. Upload a clear image you want to turn into a meme. Their application will analyze the tone of the image and make a meme related to it. The image is savable on the desktop from the webpage.
Now you can make memes while working and no one will question you!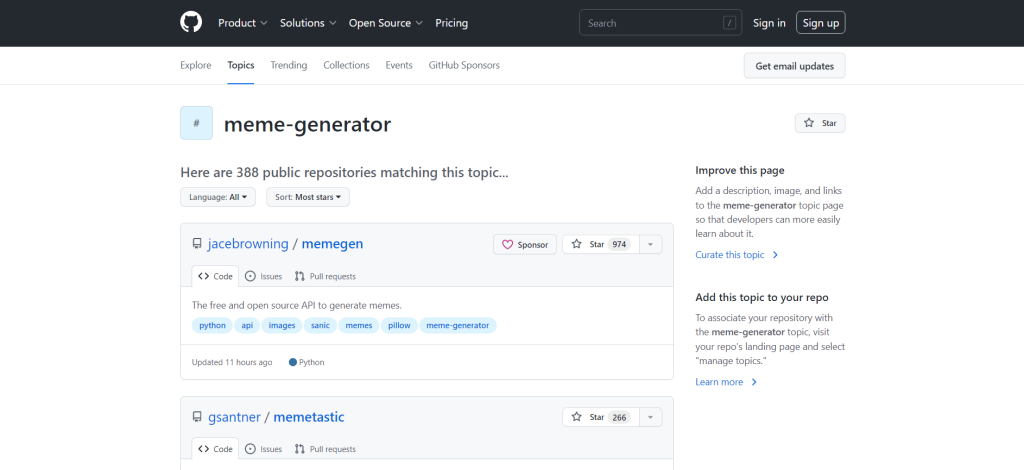 Pros:
Straightforward and easy-to-use interface
A big community of users to get inspiration from.
Cons:
Incomplete features
The scope of customization is less
Pricing
GitHub is free for everyone who uses it.
6. Make a Meme
This tool is one of the most popular meme generators of today's time. There is a high chance you have laughed at a meme made by this tool.
It contains more than 100 image templates and everything is customizable. Build a wide range of memes and display your creativity.
Select the meme you want to edit and edit the text fields. You can change the color field, change the colors of the text, and much more.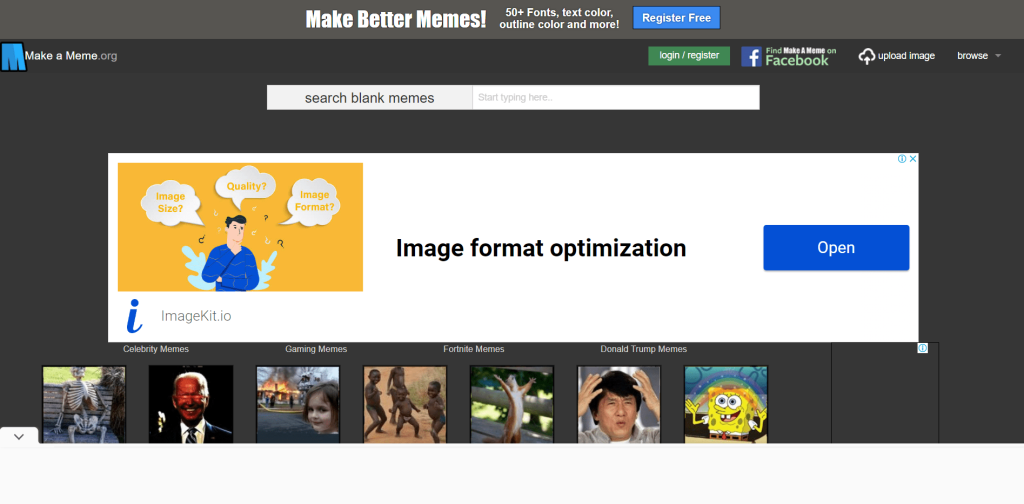 Pros:
Editing tools are powerful.
Uncomplicated user interface.
Cons:
You need to register before using it.
Limited features.
Pricing
It is a free tool.
7. Memes Maker
With over 30 million users, this tool has thousands of meme templates. You can either upload your image or choose from the pool of ready-to-use templates.
Get ahead on the meme marketing experience while altering the memes as you want. Edit memes in different categories like sports, entertainment, school life, and office life.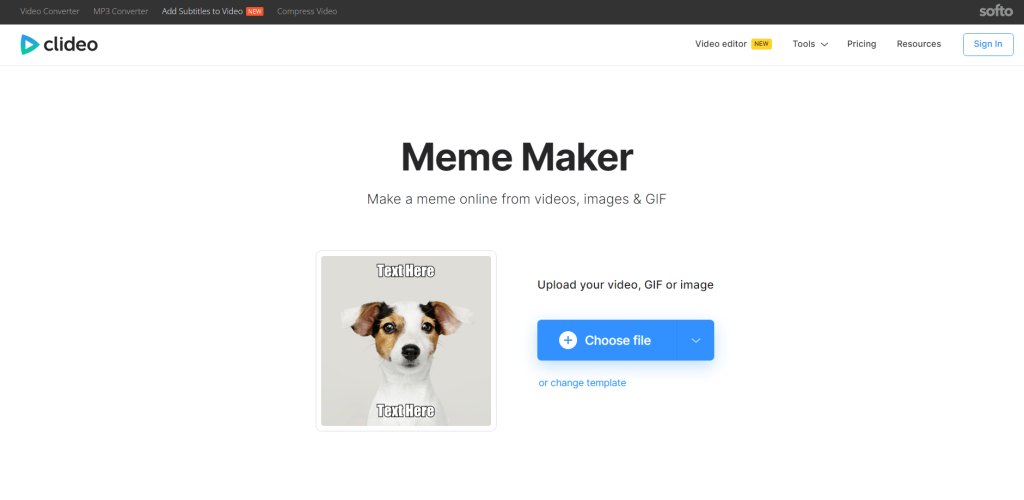 Pros:
A big community of users
Software that supports Gifs and videos
Cons:
Limited features
Less flexible as compared to other softwares.
Pricing
Memes maker is free to use
8. Craiyon
This fun tool was before known as Dall E mini. It helps you draw images when you give it a text description. Dall E is a deep learning model that has been made by OpenAI.
The only problem they are currently solving is creating clear human faces.
Give this tool a try if you looking for something interesting to try.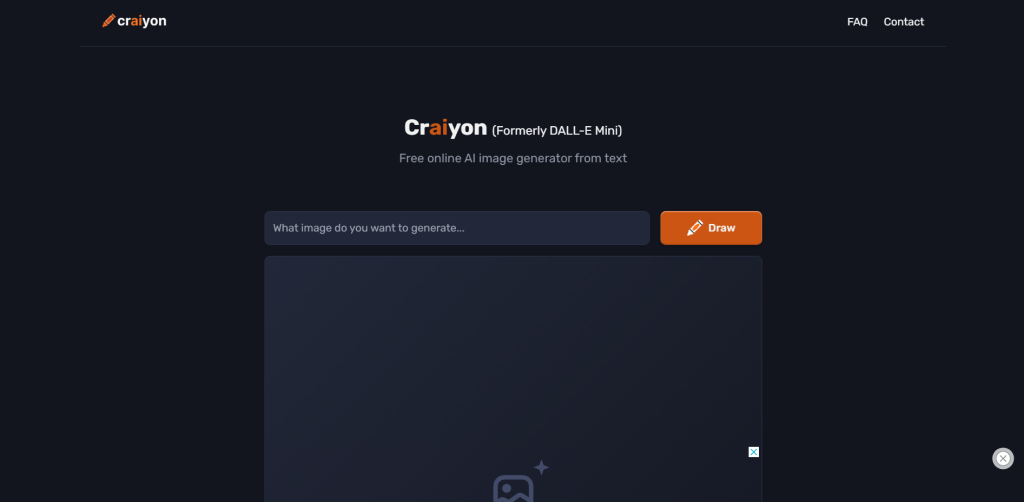 Pros:
Really powerful AI
A better and advanced image encoder will be available soon
Cons:
Unfiltered data may display harmful stereotypes
Bring up societal biases
Pricing:
This tool is free. You get 50 free credits once you register. Then 15 credits every month. You can also get 115 credits for $15.
9. iLOVEIMG
This tool is best for making the image editing process easier for editors. So editing pictures are at your fingertips now.
Every type of image manipulation is possible with its in-built guide. Want to create interactive gifs? This tool also has a feature for creating gifs from videos.
The best thing about this? It is very easy to use!
Their dedicated team provides the best user experience. So be ready to access new and cutting-edge tools.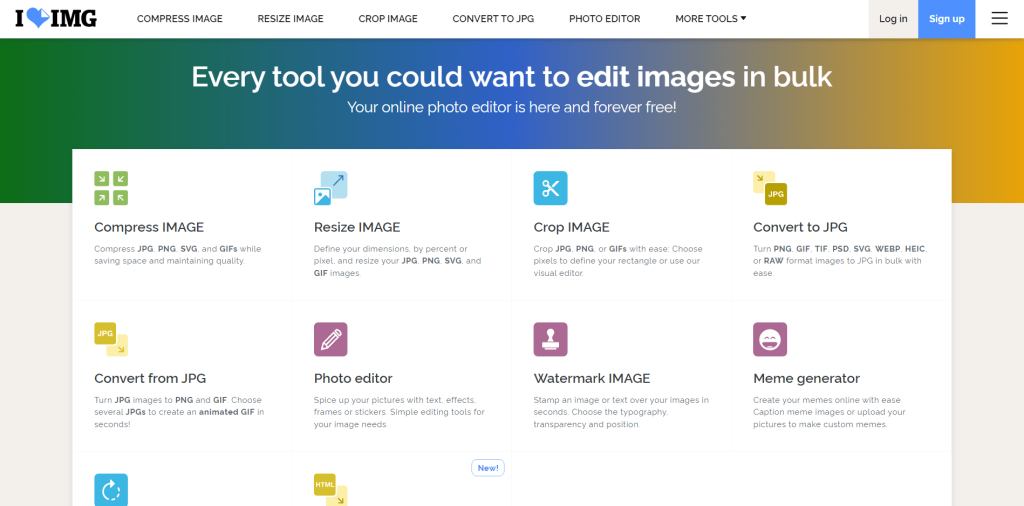 Pros:
Hundreds of meme formats and templates to choose from
Navigating the database is easier with search and organizational tools
Cons:
Need to register before creating memes
Fewer features
Pricing
This tool has a lot of free features. But you can get more features with the paid version.
$5 per month is for the Basic version.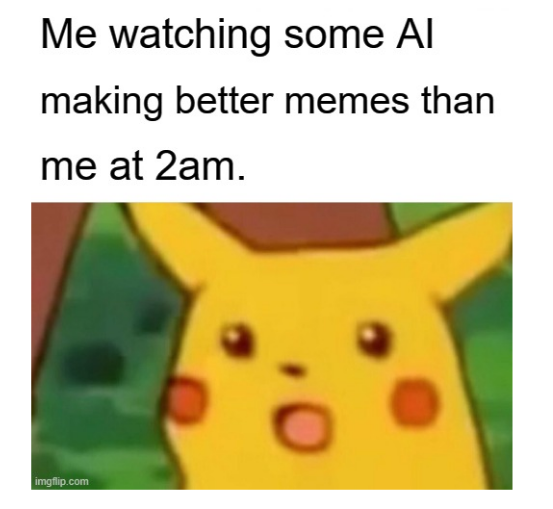 Related Read:
Key Takeaways
The AI meme generator is a game changer for the content creators out there. It saves time and makes sure that the meme produced is of high quality.
Some of these advanced platforms understand the tone and expressions. The resultant image is accurate and best for social media.
Brands and businesses are benefiting from these AI generators to connect with their target audience. People relate to their content and check out their brand pages. This results in lead generation and sales.
Meme to sales is the new way of business. Go on and try. Choose any of the tools listed in this blog based on your budget and needs. Create, edit, and post the best memes that win the hearts of your audience.