In an age where AI can beat humans at creating content and marketing, it was only a matter of time until it started generating human faces too. Yes, you heard it right! Today, the advancement in AI has reached a level where it can actually create photo-realistic human faces for you.
And that even includes faces that you have never seen before! Sounds interesting, doesn't it?
In this article, we will be talking about creating counterfeit faces with the help of AI.
An attractive face can capture the audience's attention for up to 7 seconds. On the internet, people who show their faces have more authority than those who don't.
That is why businesses are increasingly using AI face generation softwares to create human-like faces that represent their brand and help them connect better with their audience.
In this article, we are looking at some of the best face generators. With the help of technology, we can now create the face of people who have never existed in reality!
Best AI Face Generators: In A Nutshell (2023)
Here is a list of the Top 10 Face Generators made with the help of Artificial Intelligence (AI).
| | | | |
| --- | --- | --- | --- |
| S.No. | Software | Best fit for | Price |
| 1. | Generated Photos | Commercial purpose and professionals | $19.99/month |
| 2 | Deep AI | Everyone learning about AI and machine learning | $4.99/per month. |
| 3. | Runway | Specifically style images and animations | $12 per editor/month |
| 4. | DALL-E | Professionals and B2B businesses | Dynamic |
| 5. | Magenta | Students and AI enthusiasts | Free |
| 6. | Artbreeder | Commercial and teaching purposes | $7.49 annually |
| 7. | Deep Dream Catcher | Businesses and marketers | $19/month |
| 8. | Fotor | Creating different styles and aesthetics | 8.99/Month |
| 9. | Headshot | Integrating with other tools for designing | $199.0 |
| 10. | Website Planet | Marketers and students of designing | Free |
10 Best AI Face Generators For 2023
1. Generated Photos
This is the first tool that comes to mind when I think about creating faces using artificial intelligence.
Generated Photos is a real-time face generator that creates a realistic face from scratch. No one will be able to tell the real from the faces AI created.
If you don't like the face made for you, you can tweak it to your preferences. This platform allows you to change parameters like sex, age, skin tone, etc.
They train their system on model-based images. You don't have to worry about personality traits or royalties.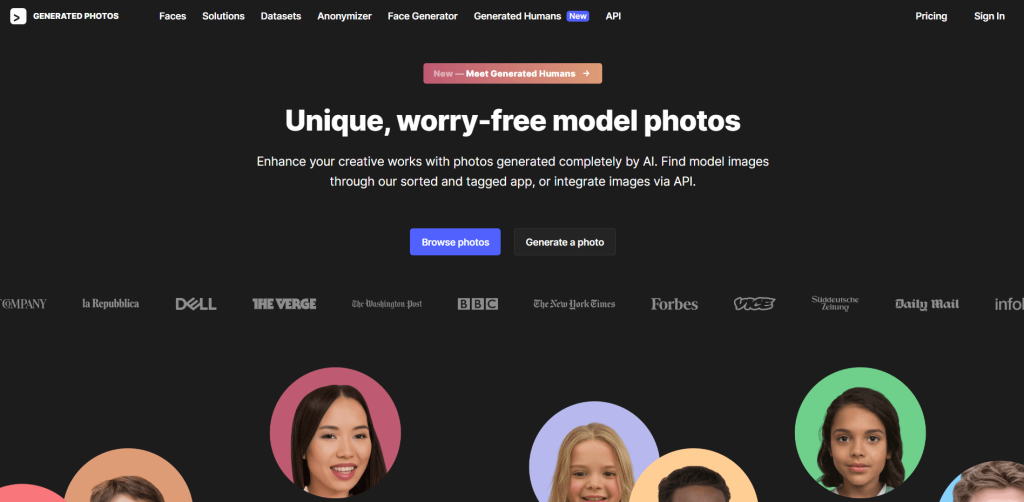 Some of the best features include:
The explore section from where you can take ideas.
Images are free to download.
The API helps with the integration of multiple platforms and tools.
One of the best things about this tool is that you can use it for commercial purposes. But you need to buy a license for that.
It gives you a 3-day trial. To avail of premium features, you must go for a payment plan.
| | |
| --- | --- |
| Monthly | $19.99/month |
| Yearly | $199/year, only $16.58/month |
2. Deep AI
Deep AI works with the belief that AI is the future. They are working towards the goal of making AI a reality by making it accessible to everyone.
This platform offers many tools to fit different creative aspects.
It tells you to enter a text prompt through which the artificial intelligence does its work of image processing.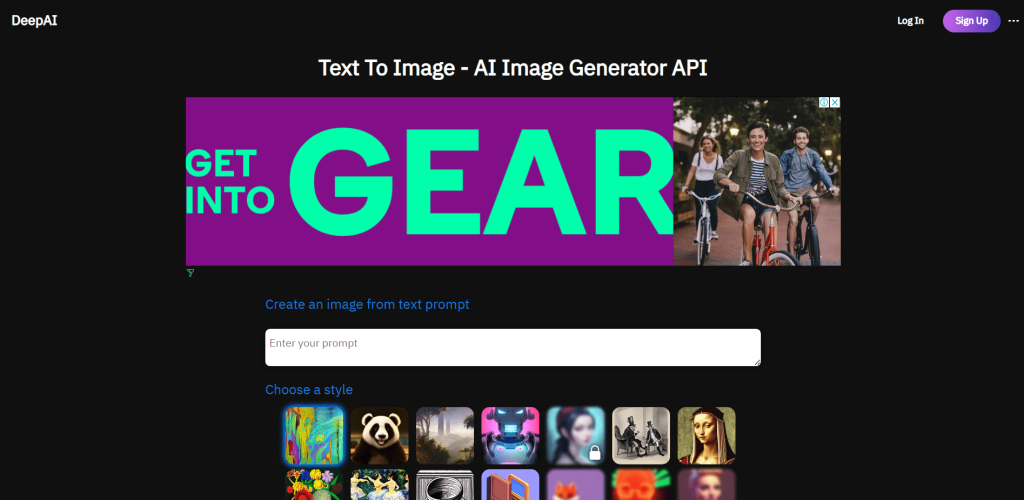 How does Deep AI work?
Start by describing what you want to create. You have to type in details about the character.
Then, select a style. Deep AI has a library of styles to browse through.
Click on "Generate" and you will have your design ready.
Explore the different creatives by the community members and get inspired for your next design.
It is free for limited images, but for access to all the features, you have to pay $4.99/per month.
Happy creating!
3. Runway
As the name suggests, this tool uses AI to create models that can walk the runways. These are real images that are being styled in a specific way.
Their mission is to make content creation available to all. With the help of computer graphics and machine learning, they aim to push the boundaries of creativity.
Runway is also immensely popular for video editing and animations, which uses online machine learning. It has a green screen which allows you to change the background in the videos easily.
Under the Generative Mode (GAN), you can create a custom image. After creating a model, this generator will synthesize infinite images and videos.
The best part? Runway has some free features and you can create up to three high-resolution projects for free. But for more storage and additional features, you have to make a purchase.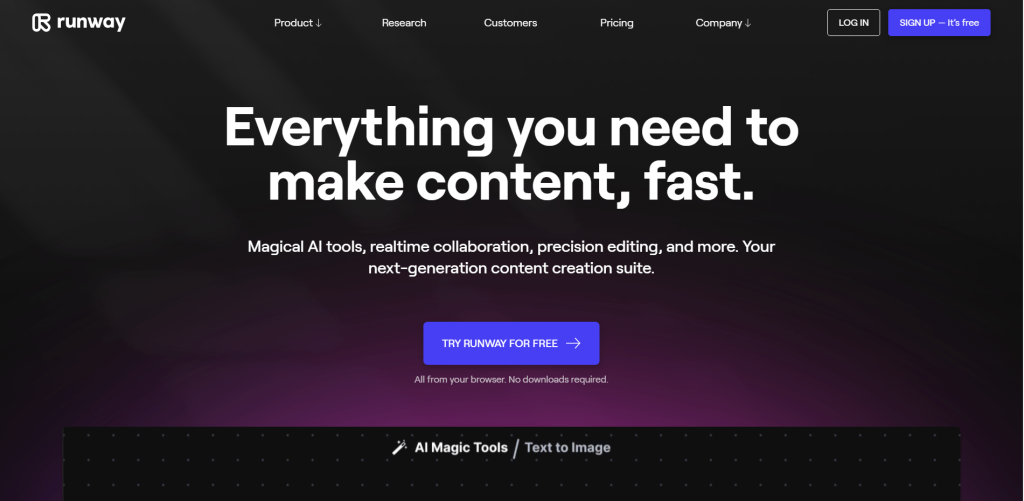 | | |
| --- | --- |
| Pro | $12 per editor/month |
| Team | $28 per editor/month |
4. DALL-E
The word DALL-E is an addition of two words- the famous Disney robot, WALL-E and Salvador Dali.
This powerful model is an Open.ai production. This company focuses on creating user-friendly artificial intelligence for businesses and personal uses.
It is one of the best AI image generators for creating realistic images quickly.
DALL-E is still not fully developed. Yet, the results are already making news in the AI community.
The AI creates images and illustrations from text inputs. It uses their inbuilt image-text pairs from a database. What's interesting here? The AI was capable of combining unrelated concepts in a meaningful way, rendering texts, and much more.
DALL-E can be used by amateurs as well as professional artists. Some tools like the paintbrush and layer support help with the detailing of images.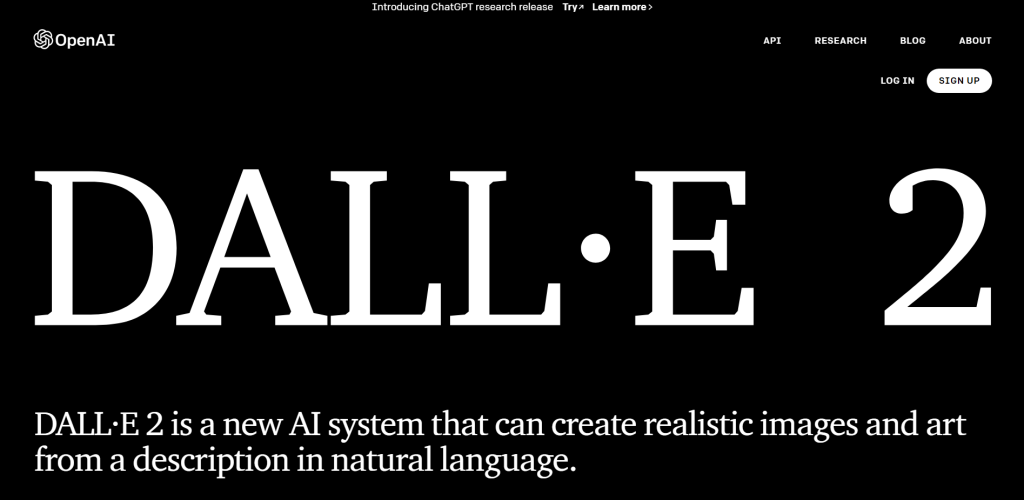 Some of its best features:
Extremely realistic and high-resolution images are possible with this tool.
The process of editing and retouching is simple compared to other complex editors.
Multiple iterations of a single image are possible.
The pricing varies for different categories.
Image Models
| | |
| --- | --- |
| Resolution | Price |
| 1024×1024 | $0.020 / image |
| 512×512 | $0.018 / image |
| 256×256 | $0.016 / image |
Language models: Base Model
| | |
| --- | --- |
| Ada | $0.0004 / 1K tokens |
| Babbage  | $0.0005 / 1K token |
| Curie  | $0.0020 / 1K tokens |
| Davinci | $0.0200 / 1K tokens |
Fine-tuned models
| | | |
| --- | --- | --- |
| Model | Training | Usage |
| Ada | $0.0004 / 1K tokens | $0.0016 / 1K tokens |
| Babbage  | $0.0006 / 1K tokens | $0.0024 / 1K tokens |
| Curie  | $0.0030 / 1K tokens | $0.0120 / 1K tokens |
| Davinci | $0.0300 / 1K tokens | $0.1200 / 1K tokens |
5. Magenta
Powered by TensorFlow, Magenta is an easy-to-understand interface. It is an open-source research project. Its main goal is to explore the role of machine learning in creative fields.
How does it work? The user provides a sketch and the deep learning algorithm creates the final image. That's it.
You can go through the demo section on the website and analyze the different designs. These demos include fun designs, applications, research notebooks, and different tools.
Like other AI-based platforms, they also have a python library which makes editing images possible for users.
Apart from creating images, it also makes musical sounds and plugins.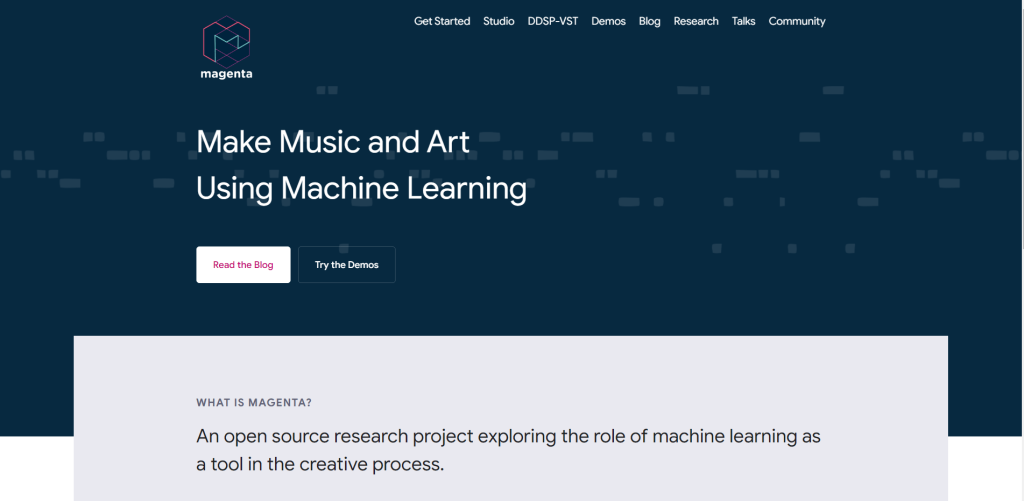 Since Magenta is a work in progress, it is free.
6. Artbreeder
Artbreeder is a combination of neural networks and algorithms. It helps in the generation of new content.
In essence, this tool allows the production of new images by combining (breeding) multiple images together. The images generated are 100% unique.
Its technology uses BigGAN and StyleGAN models.
This tool is easy to use and can make thousands of images and illustrations. You can download those in either .jpeg or .png format.
Create a design you are proud of and share it with a community of millions of followers.
You can even create high-resolution videos with Artbreeder. For commercial purposes, Artbreeder is the way to go.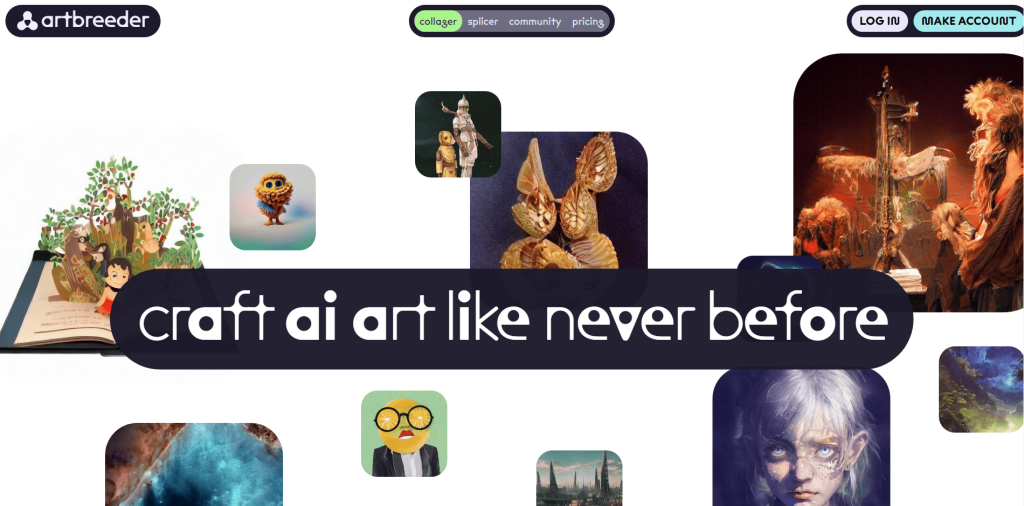 How much does it cost? It has a free version and two different paid plans:
| | |
| --- | --- |
| Starter | $7.49 annually |
| Advanced | $15.99 annually |
| Champion | $30.99 annually |
7. Deep Dream Generator
In 2009, a group of Google researchers made Deep Dream Generators. Since then, it has been trained on millions of images.
This tool is a suite of AI-powered tools aimed at creating visual content. A new image can be generated by a text prompt, a combination of text prompts, or by merging two different images.
You can also create a new image using an existing image for reference. All you need to do is upload an image and you will get a brand-new picture based on it.
It is a freemium online tool and is a popular AI image generator.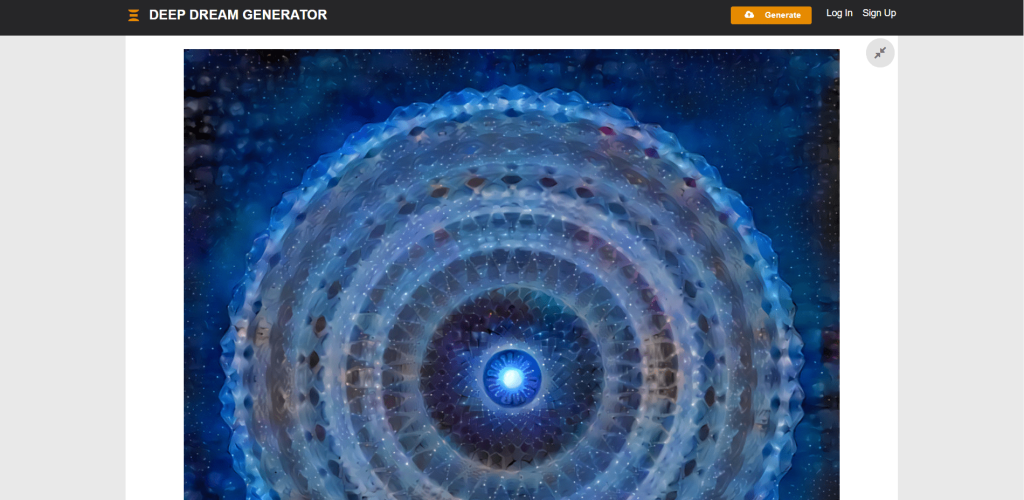 Some of the best features include:
It is easy to use.
It has different styles to choose from (Deep Style, Thin Style, and Deep Dream).
Create photos into art with AI.
Good for beginners looking to play with AI image editing.
| | | | |
| --- | --- | --- | --- |
| Pricing | Advanced | Professional | Ultra |
| Price | $19/month | $39/month | $99/month |
8. Fotor
It is a free online tool that creates realistic human faces. Everything is possible through the powerful artificial intelligence in Fotor.
This tool generates images from text input. They also help creating faces in multiple modes like 3D, Illustration, Cyberpunk, and Anime.
Apart from creating fake faces with the help of AI, this tool creates everything else. From cute animals to stunning landscapes and cartoon characters, etc.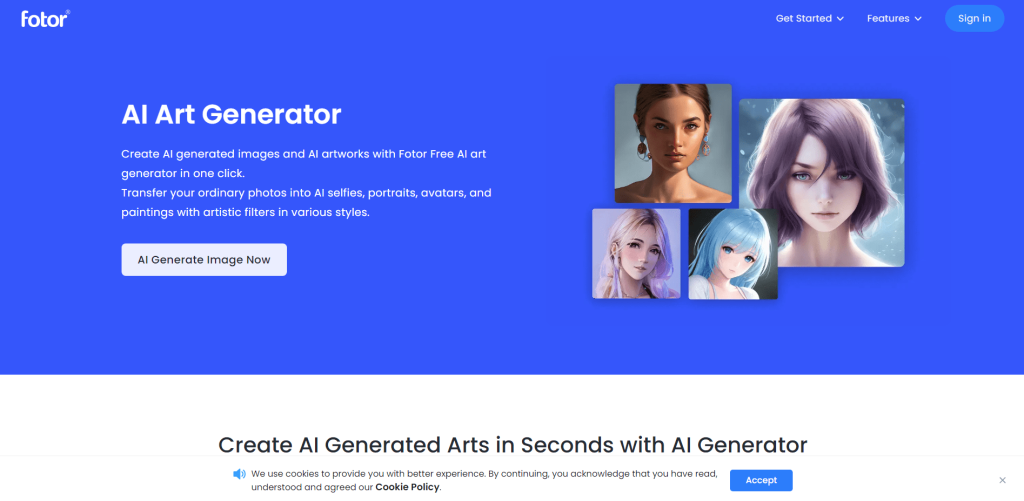 Here is how it works:
Type in the facial details you want by specifying characteristics like age, gender, and facial details.
Hit the "Generate" button, and the AI will present you with a unique image. Don't like it? Hit "Generate" again or change the characteristics.
Change the image generation styles and select from 3D, Anime, Cyberpunk, and Illustrations.
After creating, hit "Download" at the bottom of the image. The file will be saved on your device.
Pricing Details:
| | |
| --- | --- |
| Fotor Basic | $0/Month |
| Fotor Pro | $8.99/Month |
| Fotor Pro+ | $19.99/Month |
9. Headshot
Headshot by Reallusion is a 3D Head Generator powered by AI.
It generates real-time 3D human heads from one photo. The AI can implement real-human skin textures and create a head mesh too.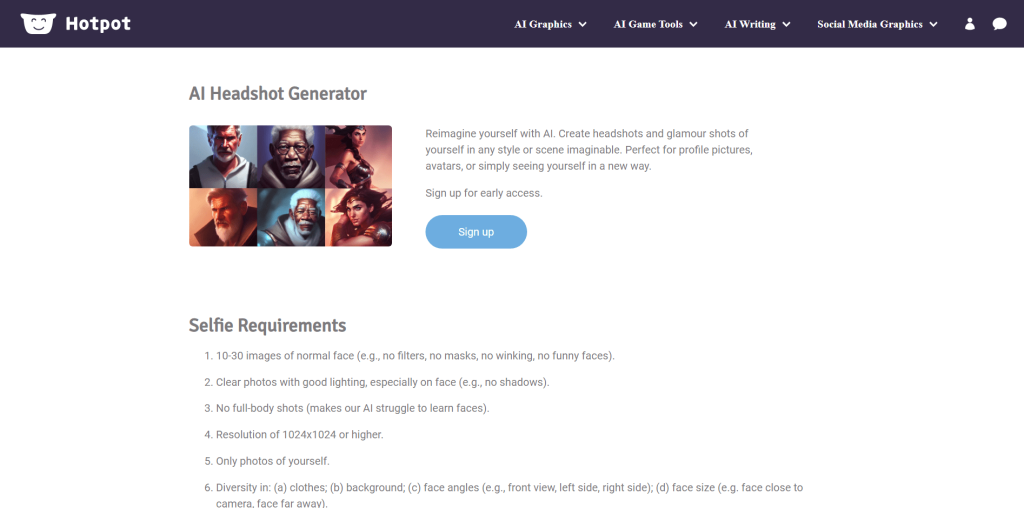 Apart from this, the character is also ready for lipsync, facial expressions, and full-body animations. These characters are extremely realistic.
It has a lot of applications too. Beginners, professionals, and artists – everyone can use it. Characters can be used for live performances, videos, gaming, motion picture and so much more.
This plugin contains two different modes. Auto Mode and Pro Mode.
Under Auto Mode, you can do the following-
Create 3D headshots and hair
Create a mid-range human
Resolution for 1024×1024
Under the Pro Mode, you can have-
Control over all the extremities of the design
Create a scan-quality human
Resolution for 4099×4096
How much does it cost?
You can get it for $199.0 from their store.
10. Website Planet
This tool creates beautiful images with the help of AI.
You can create images for websites, social media, and other business-related platforms. It has the ability to choose from a range of simple to complex images.
The Website Planet AI Image Generator creates faces that almost look like a real human face.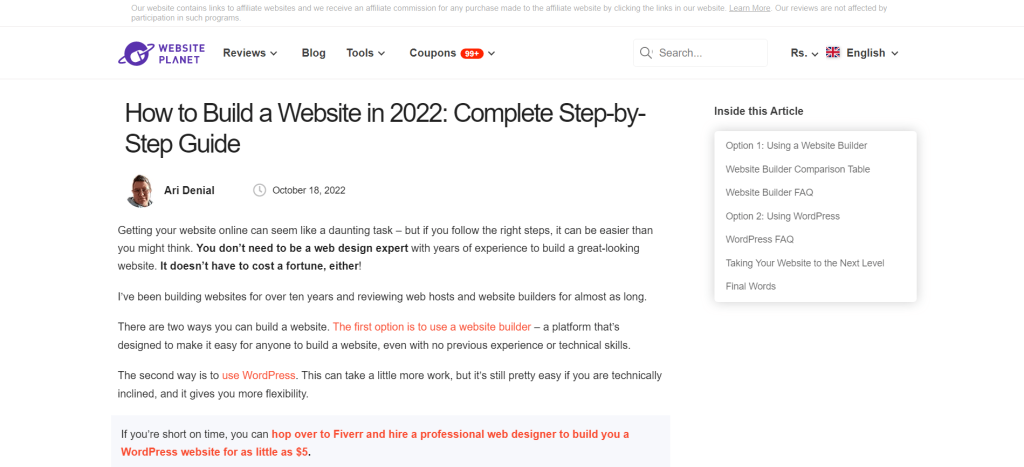 Some of the best features:
Easy to use
Variety of different hairstyles and other features.
Image creation is fast.
Useful in businesses and for marketers.
Best part? It is free of cost!
Related Read:
Final Thoughts: AI Face Generators (2023)
Businesses are testing the new limits of the technology. The AI face generators are one of the latest additions to that.
In a world where everyone is concerned about their privacy on the internet, these realistic fake faces are the way to go.
AI provides a great way of protecting our privacy, capturing the attention of people online, and everything without any worries.
These computerized fake faces can fool even trained observers and humans. This is great for businesses and brands.
All of these tools in the list are good at producing AI faces easily. I suggest trying all of them and figuring out what best works out for you.