In recent years, artificial intelligence has made immense developments in the field of image generation, including the creation of cartoons.
AI cartoon generators use machine learning algorithms to create original cartoon photos. These tools are fun to use and can also be a great source of creativity for artists and doodlers.
One of the advantages of using an AI cartoon generator is that it allows people to create professional-quality cartoons without having to spend hours editing and perfecting their drawings. With just a few clicks, users can produce a wide range of cartoon styles, from classic comic book characters to trendy modern manga-inspired graphics.
Another benefit of AI cartoon generators is that they can be used to create promotional graphics for businesses or social media posts. These tools can save time and resources for marketing professionals looking to produce high-quality graphics.
Best AI Cartoon Generators In 2023: Our Top Pick
| | | | |
| --- | --- | --- | --- |
| Sr. No | Software | Best for | Price |
| 1 | Befunky | Professional and amateur designers | Free |
| 2 | ToonApp | Editing and playing with images | Free |
| 3 | Toongineer Cartoonizer | Sharing across social media or blog images | $3.96 for 100 Credits |
| 4 | Toonify API | Learning the development process of the AI cartoon generators | Free |
| 5 | Cartoon Yourself | Editing images with multiple people in it | Free |
| 6 | Colorcinch | Downloading high quality edited pictures | $3.99/month |
| 7 | Photo Cartoon | Playing around with features and editing tools | Free |
| 8 | Photo Labs AI Cartoons | Using filters and premade effects | Free |
| 9 | Cartoon Photo | Creating animations and photos with expressions | Free |
List Of 9+ Best Cartoon Generators For Artist
Here we have listed some best cartoon generators for artists, so without any hassle let's get inside it.
1. Befunky
Befunky is an all-in-one creative solution for designers. You can use it on your phone as well as on your laptop. It cartoon-ify any image you upload with the help of AI and gives great results.
You can edit photos, make collages, and design graphics using the smart features this platform offers. It also has hundreds of graphical overlays and vector icons to make the image editing process fun. You can find many different fonts and use them for a variety of projects, like banners for websites and social media posts.
It acts as an alternative to Photoshop and makes the process of graphic designing simple for amateurs.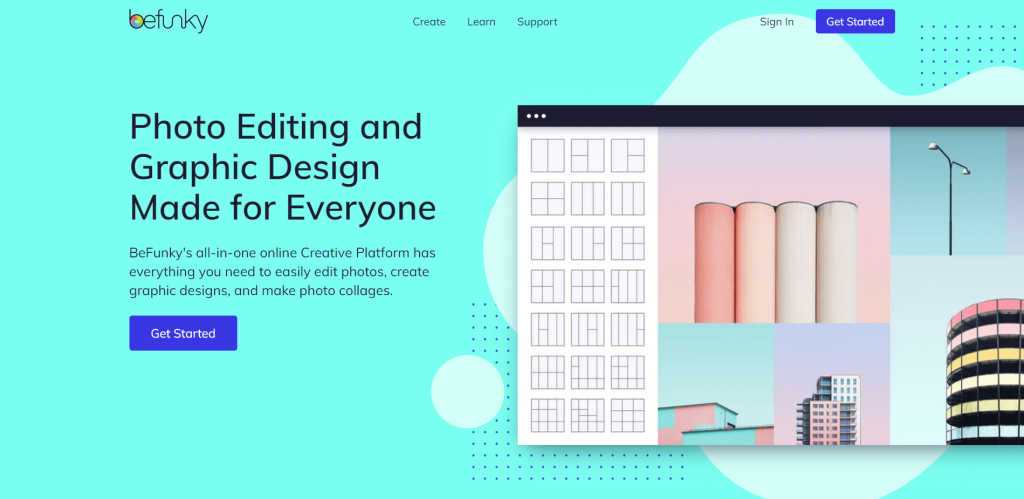 Some of the perks of this tool are-
Multiple features with high-quality performance
A powerful image-to-cartoon conversion AI
Includes customizable templates for designing web content
It includes millions of vector graphics, stock images, and icons which makes the overall process very smooth
Pricing details:
| | |
| --- | --- |
| Free | Plus |
| $0 | $4.99 per month |
2. ToonApp
ToonApp creates cute cartoon images from any photo through its powerful artificial intelligence. You can edit these pictures and add a filter, backgrounds, and effects. The simple interface makes it easy to use.
You can create a fun cartoon image in just three easy steps. Select the effect you want and upload the image into the app. The images should be clear; otherwise, the picture won't come out clear.
After the image is ready, you can change the background from their collection of backgrounds or leave the image as it is. Once it is finished, save it in your gallery or share it with your friends.
Advantages of this tool are:
This tool has a free version with a lot of features to play around with. You can switch to a premium pack for more complex features.
Easy to navigate due to the simple interface of the app
Easy to use because the AI does all the hard work
It has a community of users and challenges to participate in
Pricing details:
It is a free app but has in-app purchases for premium features.
3. Toongineer Cartoonizer
Toongineer Cartoonizer is an AI-based online cartomizer that modifies your picture in just a click. Create cute, out-of-the-world cartoon images of yourself. Toongineer uses GAN (Generative Adversarial Network) and uses complex algorithms to generate cartoons.
A fun product by Vance.ai, this tool uses deep learning to function. It is a desktop software that is hosted on a website. You can use it anywhere, anytime, and on any device.
Upload the image and it will turn into a cartoon quickly. Choose between the type of cartoon style you want and hit download. You can save the new image on your device.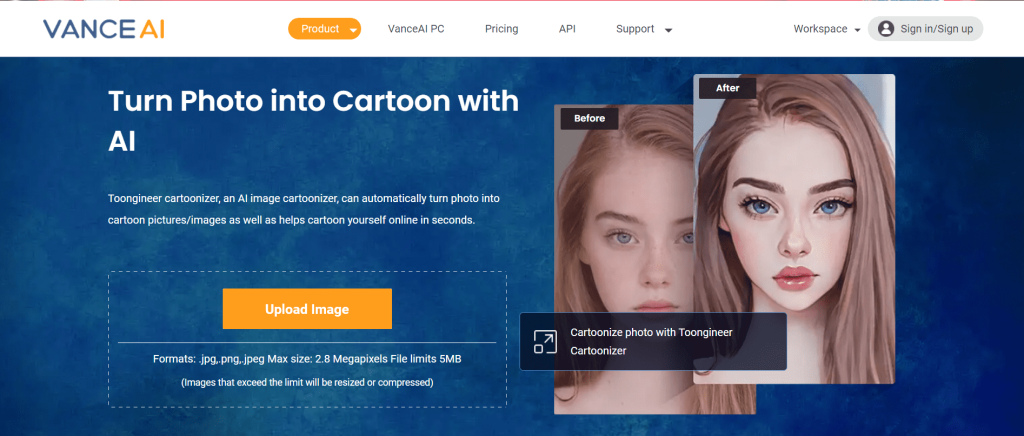 Some of the advantages of this tool are:
It has an uncomplicated and effortless design process
Turn your images into cartoons without filters or lifting a finger for editing
Create trendy anime versions of yourself with this AI-based software.
Pricing details:
| | | | |
| --- | --- | --- | --- |
| 100 credits | 200 credits | 500 credits | 1000 credits |
| $3.96 | $5.56 | $9.16 | $14.36 |
4. Toonify API
It is a web-based software that uses GAN to convert images into cartoon-sized versions. It uses a convolutional neural network that studies your image and trunks it into a cartoon.
This tool was made by Justin Pinkney and Doron Adler for fun and to test the limits of deep learning and GAN.
All you have to do is upload the image, and it will generate the cartoonized version in seconds. You can download the image to your device.

Advantages of this tool are:
This tool can convert any face into a cartoon
It has a straightforward user interface.
It does not have other editing features that make it cost-efficient for users
Pricing details:
It is absolutely free to use.
5. Cartoon Yourself
It is a mobile app that can create a cartoon of multiple people in a photo, something that many apps and software can't do. This app is available both for Android users and iOs users. You get the option to choose from 12 different cartoon styles.
All you have to do is open the app and upload the photo you want to upload. Select the cartoon effect you want and apply it. After the image is ready, you can save it to your device or share it across any social media platform.
This app also allows you to add stickers before converting the picture to a cartoon. This means that the sticker is also going to convert into a cartoon.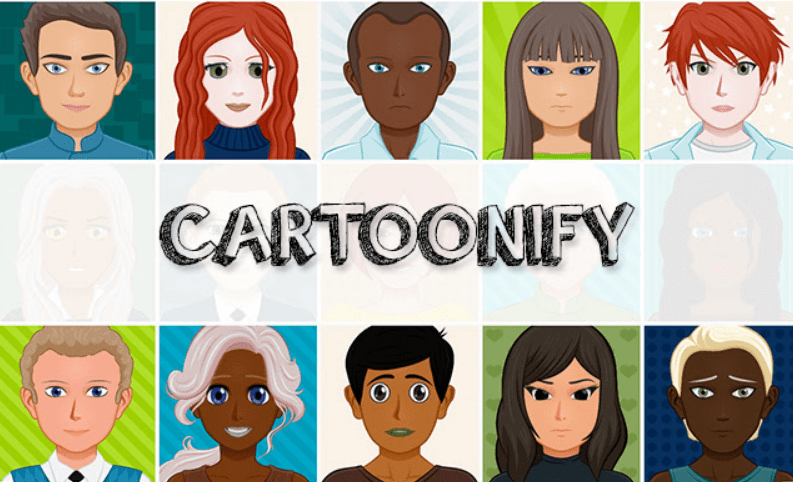 Advantages of this tool are
The app is free to use and offers a lot of useful features
This tool works for both iOS and Android, making it usable for everyone.
It also has a lot of editing options like adding stickers, cropping, etc
Simple interface and is easy to navigate allowing for a smooth experience
Pricing details:
It is a free app that contains in-app purchases to access more complex features.
6. Colorcinch
Colorcinch, with its smart editing tools, can create a cartoon version of your images. It is available online, and you can also download it on your device as software. The AI can create beautiful photo effects and edit effects for any picture the user wants to upload.
It also includes the feature of converting the uploaded image into a sketch or a painting. The adjustable feature enables the users to tune up or down the intensity of the filter. You can also try their freehand drawing tool for a custom design.
The tool allows you to download the image into a stunning print quality of 400DPI.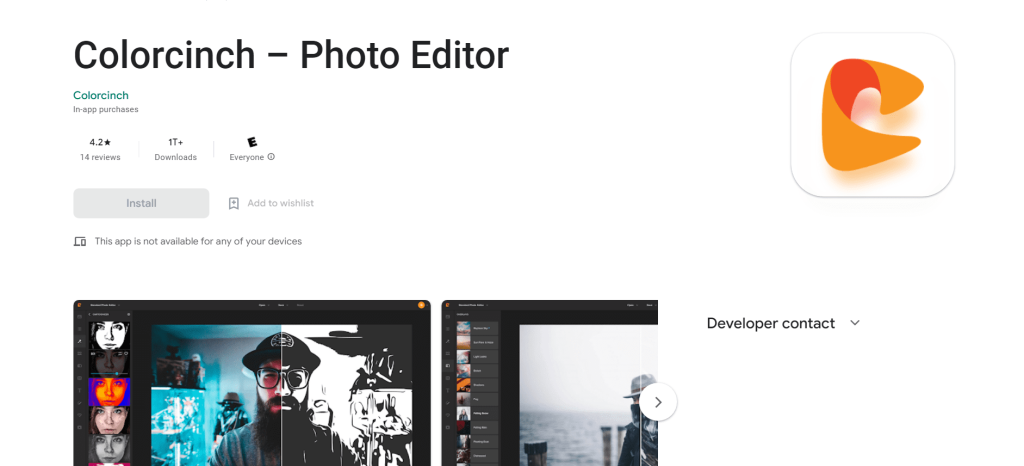 Advantages of this tool are:
It has an attractive interface that allows visitors to explore different aspects with ease
It contains hundreds of free images and icons while editing
The export quality of resulting images is very high
It is available to use both online and offline
Pricing details:
You can buy this tool for $3.99/mo and $47.88/year.
7. Photo Cartoon
Photo Cartoon is a completely free website that changes your photo into cartoons, sketches, caricatures, paintings, and much more.
The working of this tool is simple. Just upload the image of your choice, select an effect from the given option and click on "Cartoonize". Their AI will automatically do the rest of the work and give you the desired image in seconds.
Download it in your Android or Windows system and use it for anything you want.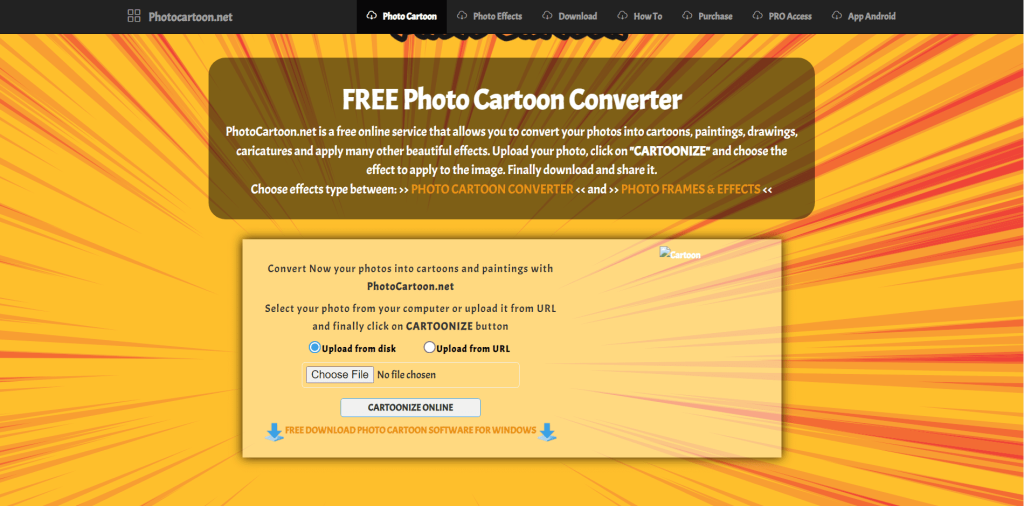 Advantages of this tool are
It has a free version that includes a lot of features
You can start editing the pictures without the need to sign in to their website
The website is easy to navigate, making it easy to use
The paid version is reasonably priced compared to the competitors
Pricing details:
8. Photo Lab AI Cartoon
With the use of their unique AI, Photo Lab AI Cartoon promises to cartoon-ize your picture with just one touch. Their AI uses GAN and is trained in different cartoon styles to give a wide variety of results.
You can use the premade combos of filters and designs suggested by their team or try something completely different. It contains more than 800 effects to choose from.
Get this software from the app store, play store, or Huawei Store.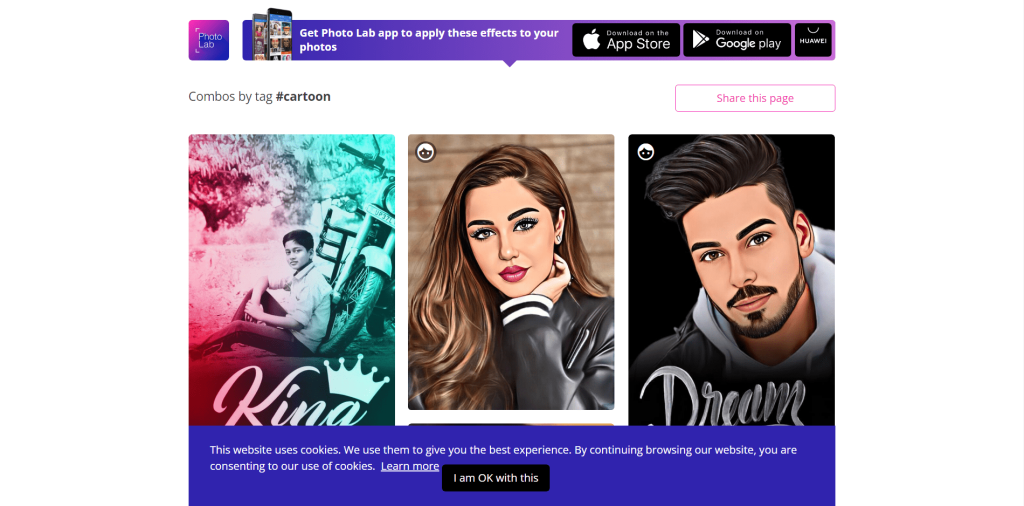 Advantages of this tool are:
Automatically enhances the features with the help of the AI
Contains hundreds of effects and designs to choose from while editing the image
It works on every platform and is compatible with all operating systems
It is free to use
Pricing details:
It is a free software.
9. Cartoon Photo
This online photo editing software can turn your photos into caricatures and cartoons. Cartoon Photo enables you to change the emotions of the faces you upload. It also comes along with a lot of editing features like filters, face morphing, etc.
My favorite feature is changing the expressions of the faces like a nice smile, flirty wink, screwed-up eyes, surprised expression, sad face, etc. You can also create avatars from your face and use them in your blogs, social media, and other platforms.
The avatar can be static or animated with adjustable speed.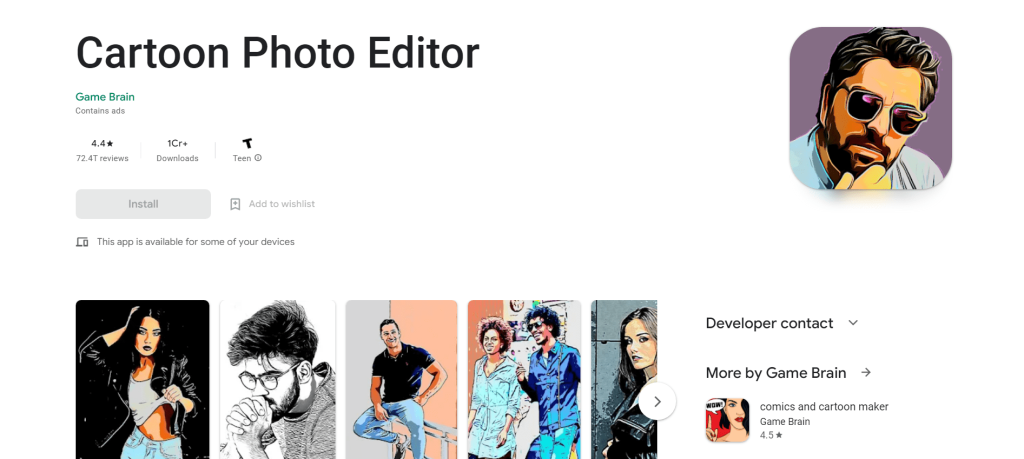 Advantages of this tool are:
Best for creating funny content
The AI morphs the face to emote different emotions and expressions
It could create static or animated avatars which is shareable across social media and blogs
It is available on AppStore and plays store with the name "Photo Lab."
Pricing Details:
It is free to use online. It also contains in-app purchases starting from $1-$25/item.
Related Links
Final Thoughts: AI Cartoon Generators
AI cartoon generators are a fun and creative way to make unique cartoon images. This is possible with the power of machine learning and automation.
These tools are perfect for artists, doodlers, marketing professionals, and people who want to experiment. They include a wide range of styles, filters, and editing options to produce quality content.
So, if you like cartoons and playing with creativity, make sure to give these tools a try and see what creative masterpieces the AI can generate.