If you like writing and following the news about artificial intelligence, then you must have heard about Jasper AI. It is an online writing tool that uses AI to write articles, blogs, sales emails, headings, campaigns, SEO content, and much more.
All of this can be done in seconds and is super easy. As complicated as the whole process may sound, everything is done by AI. People who have tried these tools have seen significant differences, from higher search engine ranking to better conversion rates.
In this article, we are going to talk about the free version of Jasper AI (a.k.a Jarvis) and everything it offers.
What is Jasper AI?
Jasper AI is the most desired AI writing tool. It is an online content generator that helps in clearing the creative blocks. It produces original content with 10x speed than a copywriter.
Every piece of content is authentic and of the highest quality. You even get templates to write specific categories.
With Jasper AI, you can write SEO-focused content that will bring traffic and frequent visitors to your business.
It can be used to write anything and for anyone.
How does Jasper work?
Log in to their website and fill in the details. It will ask you to create your basic account and fill in your business details. Choose what you want to work on, and you are ready to go.
Jasper has two pricing. Starter and Boss Mode. The Boss Mode is the most popular, functional, and expensive, as compared to other similar tools in the market.
It also has a 7-day 100% money return policy if you do not like the tool.
Does Jasper have a Free Trial?
Yes, Jasper has a free trial that allows you to write up to 10,000 words. The trial lasts for five days and includes almost all the features. After the end of the 5 days, it will prompt you to get a paid subscription.
How to activate Jasper AI free trial?
Let me give you a walkthrough to claiming a free trial of Jasper AI:
Open Jasper AI's website and go to the free trial version. Click on "Claim 10,000 Words Free"
You have to create an account which can be done with any email id or a Google account.
Jasper will ask you a few questions to give you the best results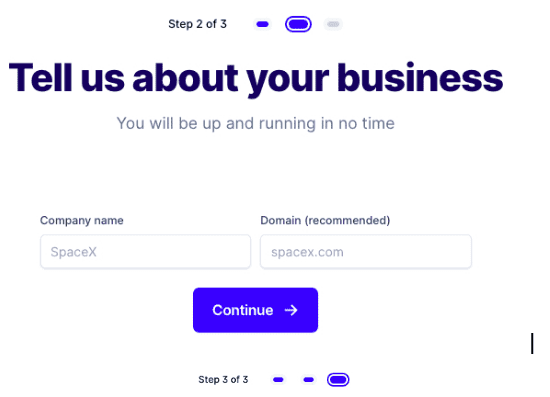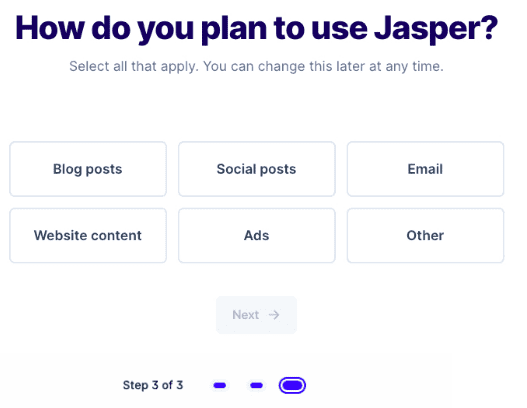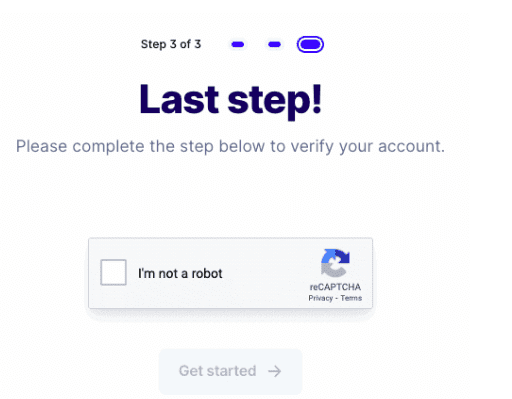 You will be asked to pick a plan for your Free 5 Day Trial. Select the plan you like the best.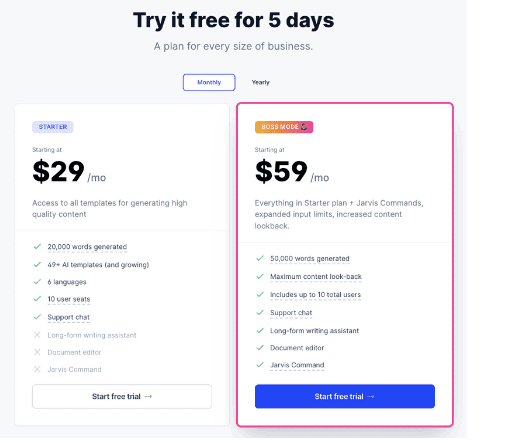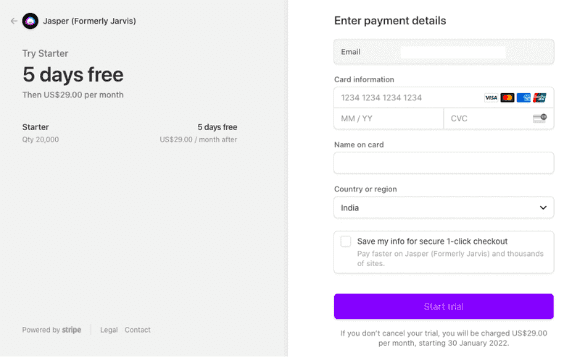 And that's it! You have access to the Jasper AI Free version for the next 5 days.
Features you can get with the starter mode:
Starter mode is best for beginners and people who want to write short-form content. You can easily write 20,000 words in this mode.
It is available in 20+ languages: Japer can read and write content in more than 20 languages. It uses the technology of DeepL to translate the languages with ease.
Chat Support: If you are using Jasper on your mobile, then you can access Jasper's chat support anytime. Their agent will clear your doubts and respond to your queries within a few hours.
50+ Templates: The templates are useful in simplifying the content creation process. All you have to do is enter a prompt and choose the template you want. The AI will give you original content in seconds. Use it to write blogs, social media posts, meta descriptions, etc.
Team Work: Jasper's free version in the starter mode can help you collaborate with five different users.
Features you can get with the boss mode:
Boss mode is best if you are planning to create long-form content. In this mode, you will get 50,000 credits of words each month.
It also contains all the features from the starter pack with some added features. These are:
Copyscape Integration: To ensure that your content is unique and free from any sort of plagiarism, Jasper integrates with the most popular plagiarism checker – Copyscape. You can take its benefit to ensure the originality of your content.
SurferSEO Integration: Writing good content is useless if people are not reading it. The SEO integration focuses on ranking your content on Google. Jasper works with SEO surfer to add relevant keywords to your content and boost traffic.
Jasper Recipes: In the Boss Mode, you can get access to Jasper Recipies. Recipes are a set of commands (or instructions) you enter in order to generate the output of your choice.
Jasper Commands: Use the Jaser command function to perform specific tasks like generating blog ideas or writing an email sequence for launch.
Final Takeaway: Jasper AI Free Trial (2023)
Jasper's free trial is the best way to find out about its best and most helpful features and limitations before putting in your money for the paid plans.
Jasper is one of the best tools to scale your business and help rank on Google without any complexity or difficulty.
Use the free version for yourself and your team and determine the features you need. Research, outline, and write content free of cost for a limited time.
Give Jasper AI Free Version a try to explore the possibility of scaling your business to the next level.
Related Links
FAQs:
What's Jasper's refund policy?
If you don't like Jasper within the first five days, drop an email at hey@jasper.ai, and they will instantly refund 100% of your money. Check out their refund policy before selecting a plan.
Does it cost extra to include your team?
No, adding new teammates is absolutely free. Invite and collaborate at no extra cost with Jasper.
Is the content provided by Jasper purely original?
Jasper writes original content that passes the plagiarism test with 99.99% accuracy. 
What is the mode of payment for Jasper? 
You can make payments on Jasper via all major types of debit or credit cards. All your payment is secure with 3D authentication for your privacy.