I love blogging, but I'm well aware that if I want to turn this passion into a sustainable future for myself, I need to find a way of monetizing it. I'm sure all you other bloggers and side hustlers out there can relate! Opening an online store seemed like an obvious choice.
I've worked for a large Tech/eCommerce company for the last 3 ½ years. You may have heard of them; they're named after a rain-forest.
That being said, I thought I was going into my latest endeavor, setting up an e-commerce store, with a pretty clear idea of what I needed to do.
I was wrong.
Specifically, I was wrong about how much I understood about the back end processes involved in setting up an online business. But we'll get to this.
Still, at least I had some of the basics.
I'm not up an running and LOVE my store which is run on WooCommerce – I totally recommend checking out this guide and then giving it a shot if you are also looking to monetize your blog: Here's a link to get you started 🙂
Advertising Disclosure: Artificially Intelligent Claire may be compensated in exchange for featured placement of certain sponsored products and services, or your clicking on links posted on this website.
Basics of setting up a successful e-commerce store
This list covers what to have in place when opening an online store to start a business while minimizing risk.
1. Find a niche:
With the market being so saturated with products online, you need to be sure that you are filling a particular gap to be successful. How do you find this niche? You do your research! Use tools like Google keyword planner to understand growing markets and how topics are trending online. I also searched on Amazon and Google Shopping to appreciate my chosen market better.
2. Dropship is the way to go:
I have seen first hand how the dropship model helps new products ramp more quickly. Selling product dropship means that you (the seller) don't hold the stock. Instead, you work with the product vendor who will ship out a product when you make a sale. The main benefit of this is you don't have to manage the logistics. Dropship reduces both effort and risk required to get started.
3. Test buys:
You need to know the quality of the product before you start selling it. Test it out and get to understand how it performs. For me, this was very important as I don't want to put my name to something I don't believe in so I need to be confident that what I'm selling won't disappoint.
POPULAR PRODUCTS
4. Pricing:
One of the biggest mistakes people make when setting up products is not thinking about pricing. When pricing a product, you need to account for all of your costs, taxes and then the profit you want to make for each sale. I want to offer free shipping, so I also need to account for this. Also check out how competition are pricing – are they including shipping and taxes? I looked at one jumper in my niche that was priced $7 less than mine but then they charged $27 to ship!!! There are plenty of different ways to do this but make sure you do the maths, or you could be losing money! For example, when I first set up my mugs, I realized I was losing £1.20 on each sale! It can be really hard to price something and it may feel like you're pricing too high but you need to have faith in your product. If your not confident in pricing try this tool: link
5. Marketing Calendar:
Promos are a great way to drive discover-ability and sales for your products. There are some apparent times to run these such as Christmas or Black Friday when people are looking to get a bargain but also be aware of events specific to your niche – for example in the UK we have a show called 'Great British Bake Off' on TV. When it's on, sales of bake-ware go up. Key events in the year like this are something you can take advantage off in your in that niche.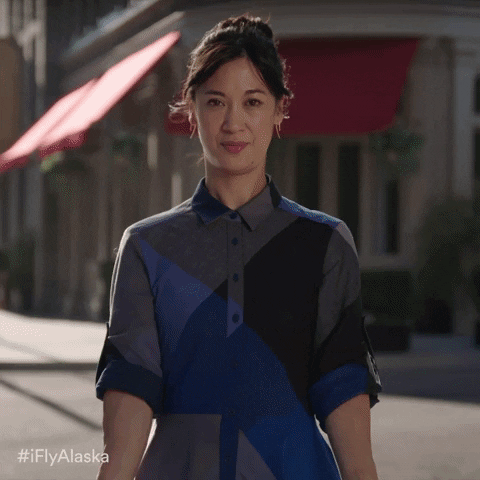 Opening an online store on Shopify
So that brings me to what I didn't know about opening an online store. This is going to be a much bigger topic!
I knew I wanted to sell dropship and because I was using my designs, I needed to work with a print on demand seller.
This was enough to get me started.
I turned, as always, to my beloved Google and began research courses on setting up dropship eCommerce stores and POD (print on demand) companies.
I quickly identified that a lot of people were using Shopify and having great success with it.
I'm going to focus the next few paragraphs on setting up the store as this is the most complex area. However, if you are interested in supplying POD I recommend checking out this article on the top rated companies you can work with that are integrated with Shopify – in the end, I chose Gooten because of their range and delivery timeline (link).
So I was ready to get started. I knew I was going to go dropship, I had decided on my supplier, and I was going to set up my store on Shopify.
There were still some gaps in my knowledge though. Like, how to set up my supplier network, how do I manage payments? What was the best way to set up my Shopify store?
Seeking help: Udemy course of setting up an e-commerce store on Shopify
That's why I decided to do a course, and I turned to my old favorite, Udemy.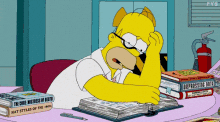 The courses that are available on Udemy cover such a broad range of topics and they're relatively low cost. I checked out some articles on which were the highest rated dropship courses they had available and chose 'Build a Shopify Dropshipping Business from Scratch'
Some of the criteria I used to decide which course to do were:
User testimonials and reviews – if it's worked for others it can work for you!
Practical walk throughs and examples – more = better! Check the curriculum for details before you buy
The breadth of topics covered
I was not disappointed.
Benefits of completing a Udemy dropshipping course
Full disclosure, I knew I wanted to do POD, and the course I chose focuses on opening an online store supplied by AliExpress. Though POD is covered briefly, this meant that ~20% of the course wasn't directly relevant to my use case. Still, there were a few gems of information from these modules that I could apply.
I would also say that it wasn't the most professionally made course I've done on Udemy. Despite these caveats, I found that I still got a lot of benefits from doing the course.
Walk through – it's always easier if you've seen someone do a task before you try
Configuring settings – goes through the key things to think about on your store you may not have thought of
Setting up products – covered in detail, including bulk editing of variations and images
Conversion improvements and tips – little details you might miss that will help you make sales
Social Media advertising – tips on setting up ads that convert as well as re-targeting ads to encourage people to come back
Right now time for me to set up a store on Shopify.
3 Great things about setting up a store on Shopify
I was more than pleasantly surprised by how natural opening an online store on Shopify was!
Three things I loved about setting up a store on Shopify:
Ease of use – it's so simple to set up products, integrate with suppliers. Great for beginners. Also, the integration with payment providers and security providers helps remove a lot of the headaches associated with setting up a business
Conversion optimization – there are lots of apps available through Shopify that can help you optimize for conversion and sales
Supply chain management – it's straightforward to sync suppliers with Shopify. Many suppliers I was looking at had plugins that automatically integrate them to your store.
Overall my experience setting up a store on Shopify was very streamlined.
So I'd set up all my products on Shopify and was ready to link this to my blog.
Great progress.
I had read online about the Shopify plugin for WordPress and was excited to link up my two platforms.
Then came a sudden realization.
The WordPress plugin is recently deprecated.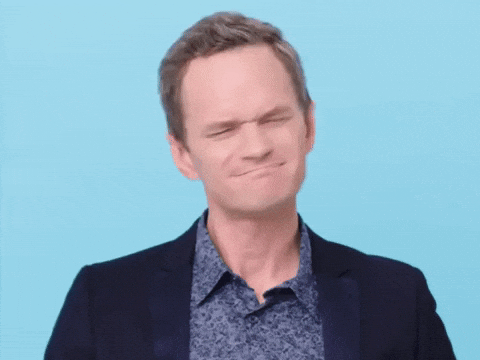 Slight change of plan
Not to worry I thought, I can still use the Shopify buy button on my WordPress site. This wasn't going to stop me opening an online store. I found a great tutorial on YouTube and was ready to go – excellent.
The Shopify buy button allows you to take advantage of Shopify's payment and back-end systems without having to run your full site on Shopify. This is very convenient if you have single products that you are looking to sell on your blog. However, as far as I could identify, does not work when you're setting up large product variations.
The reason why it doesn't work is that it's just a buy button. You add the buy button to any page, post or widget on your site. It does not create product pages for your website.
Why does this matter? Well without product pages, you need to set up each item on a different page. Not great for clothing where you want to sell different sizes in one place.
Disaster.
A significant change of plan
I had always intended to integrate my Shopify store with my WordPress blog to make the most of the traffic. However, now I realized I was going to have to find an alternative way of monetizing my blog through e-commerce.
Enter WooCommerce.
Opening an online store with WooCommerce
Ok so now I'm on to opening an online store on WooCommerce. The initial phase of downloading the plugin and configuring the necessary payment and shipping settings on WooCommerce is straightforward – they take you through it in the 'getting started' process.
However, after that, it gets a lot more tricky – or at least tricky compared to Shopify.
Here are three of the key differences I found:
Amount of manual work – in general, there is more work for you to do yourself than with Shopify. Don't panic though; there are plenty of great YouTube tutorials to help out.
Integrating with suppliers – setting up the products and in particular integrating with my supplier is a lot more manual on WooCommerse as they do not have a direct plugin. This meant I had to do it manually and use a third party system, Order Desk which required a lot of testing.
Optimization yourself – conversion optimization requires a more advanced knowledge of CSS or many plugins that could slow your site.
Since setting up my site, however, I have found WooCommerce to be seamless integration with my WordPress site and am happy with the results. I love having the freedom to control all aspects of the store I run and now it's set up it looks great.
If you already have a WordPress site blog and are excited to set up an online store use this link to get started: Show me the money!
Pros and Cons of Shopify and WooCommerce
So how do you choose the right platform for you?
My recommendation is to think about what your end game is. Why are you opening an online store? What's your primary focus? If you are mainly looking for e-commerce, then I recommend Shopify. It is designed for e-business primarily, however, there is blogging functionality. If you have more a more diverse site in mind, then WooCommerce and WordPress may serve you better.
Still, I've outlined some of the pros and cons of both platforms.
One big pro for both platforms is that they are trusted hosts for e-commerce. This adds a trust factor when you set up that's invaluable.
Let's start with Shopify.
Pros:
Ease of set up
Design and UX – easy to navigate and integrate with different systems
Support available – great support and online chat when you have questions
So many partner apps and suppliers that are fully integrated and simplify set up
Cons:
Flexibility when trying to implement on your existing site – there is no flexibility
Now on to WooCommerce
Pros
Look and feel
Forums and easily accessible tutorials- though direct help with your issues from WooCommerce is reserved for Premium, there are plenty of great tutorials and responsive forums to support you
Variety – because WooCommerse is developed by the same people who run WordPress, you have a lot more flexibility over what you can do with your site.
Cons
Manual – there is a lot more you have to do yourself which can be off-putting
Integration with suppliers – setting up links via third party providers such as order desk* is a pain but at the end worth it
*Order Desk is a third party company that provides the link between my WooCommerse site and my POD partners, Gooten. Order Desk is incredible, and the support you receive is incredible. Having to set up an additional link in the supply chain is a bit of a pain, but the Order Desk support team is incredibly helpful and make it as simple as possible for you. I definitely recommend it when you're thinking about opening an online store.
Results so far
I've loved opening an online store the experience, and I love my jumper! Check it out here. I have definitely enjoyed learning about opening an online course.
This post was proofread by Grammarly
Advertising Disclosure: Artificially Intelligent Claire may be compensated in exchange for featured placement of certain sponsored products and services, or your clicking on links posted on this website.
Love it? Pin it!