Do you ever feel like even though you're putting in the effort, you're not moving forward? How do you make progress on goals? Start aiming for progress not perfection. How is it that you can spend hours on something and then when you take a step back to look at it, it seems nothing has changed? When you're learning a new skill like programming, this can be a considerable challenge. Over the past few weeks, I have been making progress in pushing through the Nanodegree course content. I know in mind that is true, but in my heart, it often doesn't feel that way. I had hoped that by this point I would have completed the course, but I still have a long way to go. It is fair to say I have been making progress not perfection! What's that image? This week's feature image is Neptune. Neptune is the furthest known planet from the sun in our solar system and takes 164.8 years to go round the sun. That's a long time, and its journey is long, but it still gets there!
As much as I really want to learn to code and am fully committed to my mission (read about it
here
), I'm not going to pretend it's easy. In fact, I often wish I'd never started this endeavor and that I could instead spend my evenings relaxing in the summer sun with my friends. I talk about it often on the blog and the ways I'm keeping motivated (read more
here
). I don't want to sound like a broken record so now I think it's time we talk about how to make progress on goals.
How to make progress on goals? Remember slow progress is still progress
When trying to define how to make progress on goals, especially long-term goals, the key is to celebrate the little things. It may feel as though you're not progressing or that you're never going to finish but that's not true. You are making progress. It can be hard to shift your mindset to progress not perfection but it is key for helping you make progress on goals. Focusing on the little things and seeing how you are moving forward is crucial to feel better about the effort you are putting in.
Progress not perfection – look back at what you've achieved
Ok, so when you're learning something new, it can be really tough. In my experience, this is most prevalent when you've reached the stage where you have gotten beyond a basic understanding, and it takes more than just being able to change the background color of a website to feel like you're actually getting significantly better. Oh how I miss those days, am I right? When you reach this point, I really encourage you to take a step back and list out all the things you've learned to do in the last month. Even something that seems small is still a new skill you didn't have before. Honestly give it a go – I think you'll be amazed at how much you've actually achieved if you do. You know me, I'm not exactly the type who's going to sugar coat the process of learning to program. In fact, most of the posts on this blog are me ranting about how frick'n frustrating it all is! This week, however, I decided to make a list of all the new concepts and things I'd learned about in the last month. This was the first step in the shift to progress not perfection. I'm gonna go right ahead and insert a list here not because I need to but just to show off about how awesome I am (;P). I totally encourage you to share yours too and show off in the comments below!
Classes
Drawing with python
NumPy
Pandas
Jupyter Notebooks
Data wrangling
Data analysis with python
Backup for blogs
Setting up stories on Instagram (yes I know I'm very late to the game)
Holy cow – that's a lot of stuff! Now the challenge is the motivation when learning to program.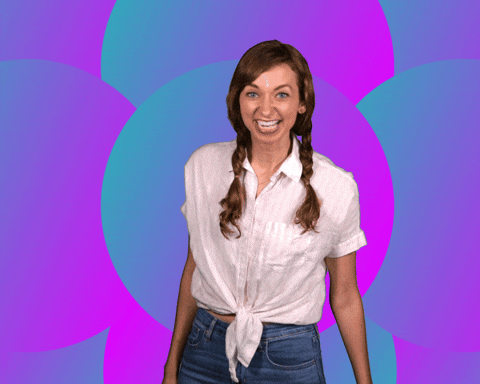 How do you find motivation when learning to program?
This can be a tricky one. I've talked a fair amount about specific techniques I've used to help me keep motivated in previous posts. I think the most useful if you're in that space, is
Speaking Snake
. If you have been learning for a while, however, you may be finding the usual tricks aren't working as well. I encourage you to take time to visualize why you're going through the pain. Grab a coffee. Maybe even a piece of cake if you're feeling naughty. Sit down and think about what you want to achieve. When you are thinking about motivation when learning to program keep it at the front of your mind. Once you are able to see your end game, it's time to break it down. How are you going to get there?
POPULAR PRODUCTS
Show yourself how to make progress on goals – setting achievable milestones
So how do you get motivated for long-term goals? To answer this, I'm going to tell you about last Christmas. Last year for Christmas Cameron bought me a journal for things I want to achieve. In the book, it asks you to fill out on one page the goal you are wanting to meet, how you will realize it, how these actions fit into your routine and when. There is a point to this story I promise. On the next page, it has space for you to put a picture of yourself when you have achieved it. There's also space to write about how you felt when you reached it. So far I've written about 5 things in the book. Of those 5 I have Achieved 4. This is way more than I expected! I have big goals in there, but I also have in there places I want to travel – like Cuba! Had I done everything perfectly – no but I had made progress not perfection. And I had been to Cuba! The moral of this story is by taking a big goal, or any goal, visualizing it and breaking it down it makes it more real. If it's real, it can be done. Being able to use this book to see how I am making progress is how I find motivation when learning to program. Did you know Jim Carey wrote himself a check for $100M before he got his first acting job? If you're learning to program, what website are you going to build? How does your app end up going viral? Which problem will your machine learning algorithm solve?
This post was proofread by Grammarly
Advertising Disclosure: Artificially Intelligent Claire may be compensated in exchange for featured placement of certain sponsored products and services, or your clicking on links posted on this website.
Love it? Pin it!
Remember Rome wasn't built in a day!
You're doing amazing.