Setting up a personal blog can bring you great joy.
However, if you want your personal blog to be successful, there is a lot to learn about blogging. A lot that when I started, I didn't know.
After a couple of weeks of holiday, when I finally did log in to write my latest personal blog update, everything was gone!
Disaster!
I'm back up and running now, and this post is dedicated to some of the things I've learned about blogging in the last few months.
From backing up your site, refining your theme through to beginning to drive traffic. These last two months have been my mountain. I'm only just starting the climb but for those of you behind me here's a map of mistakes to avoid setting up a blog!
What's that image? A black hole. According to Wikipedia, a black hole is a region of spacetime exhibiting such strong gravitational effects that nothing—not even particles and electromagnetic radiation such as light—can escape from inside it. I also think it is the final resting place of artificially intelligent Claire v1.
So what happened?
This wasn't the first, but it was the biggest of the mistakes to avoid setting up a blog.
Did you know that things could get deleted from the internet? I didn't.
Well, I guess I did, but I never thought it would happen to me.
I had been focusing on trying to catch up with the course so I hadn't paid the personal blog much attention. Then when I eventually logged in to check it out, I was blocked. I was told my account didn't exist. When I checked my site online, it had reverted to the default start page with none of my content. Total nightmare!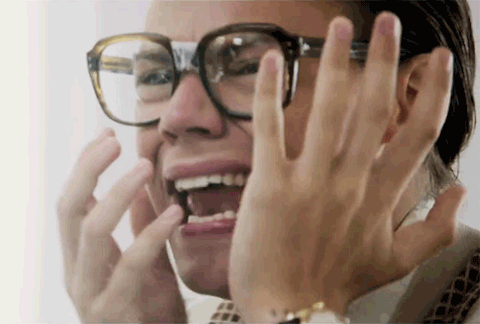 What did you do when you realized your blog was gone?
Step 1: Denial
As discussed in my previous post, I had set up a package with Fasthosts that included all these different add-ins, databases, and other stuff I didn't fully understand.
Of course, everything would be backed up. I casually contacted Fasthosts support and went to bed, assuming it would all be back in the morning.
This is the biggest of the mistakes to avoid setting up a personal blog. Always have a backup.
ALWAYS
Enter step 2: Anger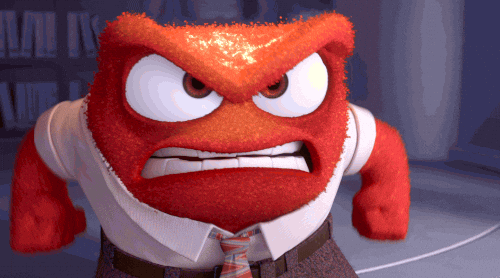 Over the next 24 hours on email with the Fasthosts support team, it became increasingly clear to me that my site was not backed up.
FUN FACT: website backup is not included as standard – you have to provide this yourself.
After hours of discussions with various support agents and a roller-coaster of emotions on the mega….. level, I was told that their engineers could restore the backup for the last 24hours for a small fee.
It had been about 25 hours since I first contacted them.
WHY WAS THIS NOT THE FIRST THING YOU SAID???
Step 3: Despair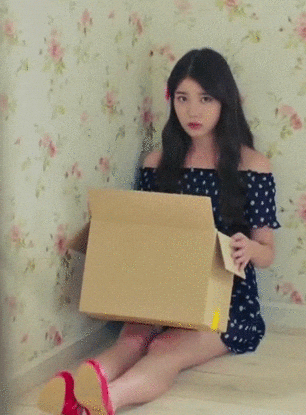 This stage surprisingly lasted just a couple of hours, but it wasn't pretty.
Curled up in a ball on the sofa with a lonely tear falling down my cheek, Cameron stroked my hair.
How could I be so stupid? I work for a tech company for goodness sake. I know all about backup. Now I mourned the loss of the personal blog that had been my baby and hours of work.
Step 4: Acceptance and Looking Forward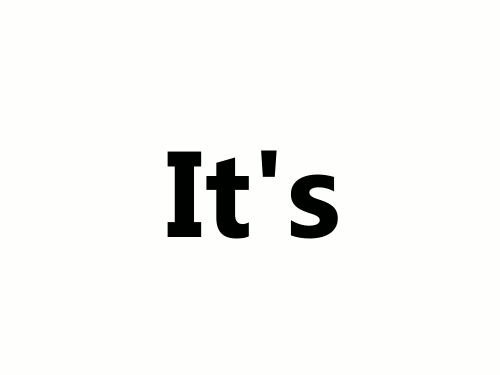 There had been a lot of things I wasn't happy with about the personal blog.
In my rush to get something down, I hadn't spent time really thinking about what it was I wanted to achieve and how I could best serve my readers (you).
I hadn't even bothered to write an about me page – something all the blogger websites tell me is vital.
Now that it was gone I had the perfect opportunity to really think this through in detail.
Tweaking the theme
The first thing to fix – imagery!
When I first started, I hadn't added any images to my posts or even thought about it. I assumed because it wasn't a lifestyle or fashion blog I didn't need it. Be real with me now though, it looked pretty, right?
I stepped back to look at everything one day and couldn't help but think 'OMG this looks dull! I would never read this'.
Thinking about my images I wanted to have a consistent theme that ties everything together. Not having good visuals on your blog is definitely one of the mistakes to avoid setting up a blog.
How your personal blog site looks is so important – here's a post by
Wordpress Beginner
on things to consider.
Enter wine.
I was voicing my theme related ideas to a friend over the weekend. She was saying that I should make more of the science/tech thing.
This evolved (as ideas over wine tend to), and here we are – Artificially Intelligent Claire v2, science edition.
Each face-out image is one from science/nature loosely linked to the post theme (VERY loosely in some cases). In my mind, this is pretty dam cool. What do you think?
Answering the why
The other area I thought about was why am I doing this? Why do you want to start a personal blog?
I know this seems like a stupid question to ask at this point, but I really encourage any new bloggers out there who haven't had a chance to think through this in detail to really do so. Another one of the mistakes to avoid setting up a blog that I made.
In the last three months, I have come to realize I really love blogging.
Why do I love it? Well, it's because I'm learning so much and I genuinely believe it gives me the opportunity to share this learning with others.
With the blog I can offer words of encouragement to others like me who are learning a new skill, build a community and ultimately help make something I'm passionate about attainable to all. That's why I'm doing this.
You can read all about it now on my about me page! Check it out and let me know if you agree with me or how I can help you more. I really do appreciate your feedback.
Personal Blog Backup
The third and most significant improvement I have made is to back up my blog!
I still can't quite believe my own stupidity here… Silly Claire, very silly Claire!
I am now using a widget to back up my blog. As well as hard copies, Google docs, email backups, external hard drive, etc. etc. etc.
If you're thinking of setting up/have set up a blog and now need to learn more about how to do this I recommend this post on WordPress beginner. It's super helpful and makes it really easy to get sorted.
Step 5: Pure Joy
Sunday mornings are one of my favorite times at the weekend. It's when I feel most at peace, but this Sunday was especially glorious.
I remembered something.
What I remembered is a while back I was talking to my friend Becky about how to drive more traffic to my personal blog.
She recommended I add my posts to Medium, so I did.
I DID!!!
I logged in, and there they were! Everything was back!
Yes, I need to re-upload them and set up the search engine optimization, but my content was there.
Can we please take a minute to all praise, Becky?
When I realized I sent her ~1000 heart emojis and am seriously considering starting a campaign to have, her knighted.
So that's it. All's well that ends well.
Mistakes to avoid setting up a blog.
Are you thinking of setting up a blog? I hope this helps with some of the mistakes to avoid setting up a blog. You can also check out my post on getting set up with a domain.
Good luck and have a great week!
This post was proofread by Grammarly
Advertising Disclosure: Artificially Intelligent Claire may be compensated in exchange for featured placement of certain sponsored products and services, or your clicking on links posted on this website.
Love it? Pin it!