When you think about modern art what do you think of? Who are the great artists of modern art? Perhaps Picasso or Lichtenstein? I'm pretty sure you don't think of a computer. But why not? Artificial intelligence art one of the latest disciplines within modern art
But what does artificial intelligence have to do with art I hear you say?
Well did you know, an increasing amount of modern art will develop using artificial intelligence? There are even images which have been sold to art collectors and become part of collections.
The recent sale of the AI generated painting, Edmond de Belamy, by Obvious at Christie's for $432.5K has catapulted artificial intelligence generated art into the mainstream and opened up the floor for crossing the invisible barrier between creativity and technology.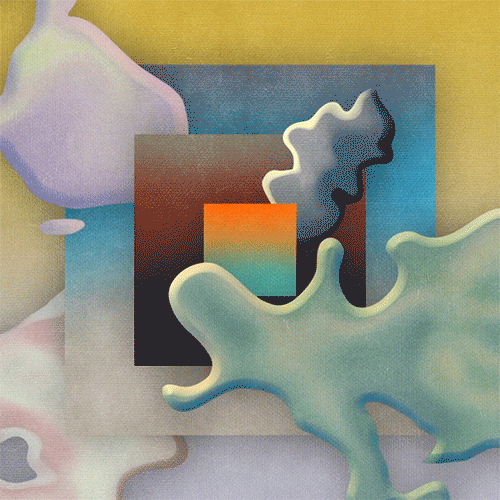 Artists creating artificial intelligence art
From simple drawings of photo images, all the way through to abstract nudes, artificial intelligence art has arrived.
The fact that modern art is now created by machines as sparked an interesting debate.
Does it really classify as art if it's produced by a computer?
How do you value artificial intelligence artwork?
What does it mean for human artists?
These are some of the topics I will discuss on in this post. Nevertheless, for what it's worth, as someone who enjoys both art and tech, I think it's incredible!
To introduce artificial intelligence art for those who haven't seen it, I have found three artists whose works of modern art are incredibly exciting.
One thing that makes modern art produced by artificial intelligence so interesting is the unpredictability of it. As you will see, you get a variety of different styles.
When you start to create artificial intelligence art, you don't know what the machine will do. In this respect, it is similar to the creative process of humans.
Artist Number 1: Obvious
Obvious are a collective of artists, machine learning researchers, and friends based in Paris and interested in the use of AI to generate art.
Formed in late 2017 they have been using a type of machine learning known as GAN (generative adversarial networks) to create artificial intelligence art.
I will talk about GAN and GANism to explain how they are used in modern art later in the post.
In the meantime, here are some examples of artificial intelligence artworks created by the Obvious team.
What makes Obvious unique is that they set out to create realistic portraits using AI. This piece of art was the first result – 'Le Comte de Belamy.'
"Le Comte de Belamy" – credit: Obvious on Medium
They've now expanded the collection of these pieces of modern art and created a countess.
"La Comtesse de Belamy" – credit: Obvious on Medium
More recently they have created a garden from artificial intelligence art.
The piece titled Alda Garden by Obvious was sold using a cryptographic token on the blockchain.
What to learn more about blockchain? Check my post covering everything you need to know here.
Alda Garden – credit: Obvious on Medium
Want to see more? Check out their page on Medium (link).
Ready to get started with Machine Learning Algorithms? Try the FREE Bootcamp
Artist Number 2: Robbie Barrat
Robbie Barrat's Nudes were one of the first examples of artificial intelligence art that were called out as genuinely being 'modern art.'
He uses GANs – in fact, Obvious were inspired by his works.
In a recent interview for Artnome* Robbie talked about his process (link).
Robbie Barret describes himself as a creator of rules that are then followed to create art in his chosen style. He compares his role to that of Sol Lewitt who was known for generating instructions for others to follow when creating his artwork.
The Nudes, arguably his most famous pieces, could be described as a glitch in the algorithm.
They do not look like the standard 'nude' as we would know it, but are close enough to be still recognized as a modern art interpretation.
The Nudes, Robbie Barrat – credit: boingboing.net
* Artnome is an excellent blog run by Jason Bailey dedicated to building the world's largest analytical database of artists works
Artist Number 3: Ahmed Elgamma et al.
In June of 2017, Ahmed Elgamma and co-published a paper on the use of CANs (creative adversarial networks – again I'll talk about what this is later) for creating artificial intelligence artwork. (link)
One of the fascinating parts of this paper is when they ask people to decide which art is human created and which artificial intelligence art.
When comparing CAN art to GAN art, they saw that 53% vs. 35% of people thought the CAN art was human created.
This was pretty cool but even more surprising that that was that people were assigning CAN as a higher likelihood of being produced by a human than actual human-created modern art from an Art Basel set (53% vs. 41%)!
I know what you're thinking 'Say whhhhatttt!!!' – but check it out.
Here are some of their examples.
Art created with CANism, Ahmed Elgamma et al. – credit: CAN: Creative Adversarial Networks Generating "Art" paper
How do you create modern art using AI?
For all artificial intelligence art, you need to have a training data set.
This training data set is a group of artworks that you want your artificial intelligence art to create in the style of.
As an example, if your training data set is a group of landscapes, then your model will (in theory) produce a landscape.
Once you have the training set, you then need to start creating the artwork.
So, there are two main ways that people are generating art using artificial intelligence.
These are GAN and CAN.
I gave some examples of artists using each type above. But what's the difference between the two?
POPULAR PRODUCTS
GANism
First, let's talk about GAN and GANism (artwork created using GAN).
Two parts make up GAN or Generative Adversarial Networks that support the algorithm. The first is the generator, which is the trained to create art based on the training data set as described above.
The second is the discriminator.
The discriminator tries to decide whether or not art generated by the algorithm is 'real.' Real in this sense means that it looks like art from the training, i.e. real art.
In successful GAN artwork, the generator fools the discriminator into believing it is real.
CANism
The second type of modern art using AI is created using CAN or Creative Adversarial Networks.
Known as CANism, three main parts make up this type of algorithm.
CANism also has a generator and a discriminator. However, it also has a second discriminator that is there to make sure that the art created isn't too similar to the 'real' art.
The purpose of this is to make the artwork generated through CAN more novel. In the case of CAN, the generator has to fool both discriminators.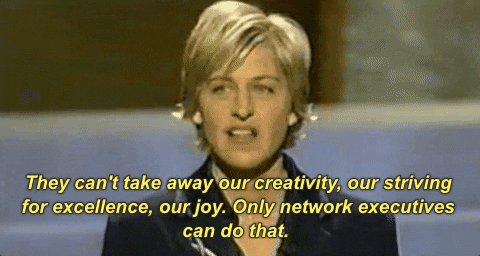 Does it change what we define as modern art?
In a recent article posted on the Scientific American, David Pogue asked the question 'is art created by AI really art?' (link).
The example discussed in this article compared artificial intelligence art to mass-produced prints of famous artworks.
With artificial intelligence artworks, you have the potential to create infinite numbers of artworks at the click of a button. So is it really art?
The dictionary defines 'art' as the expression or application of human creative skill and imagination.
By this definition that artificial intelligence art surely counts as art.
It is the product of someone's creativity in creating an algorithm and defining a training data set.
This article on VentureBeat argues that artificial intelligence artworks could increase creativity of artists (link).
They use the argument of improving the level of human chess players so they could compete with IBM's bots at the game.
What next for modern art?
Should creatives be concerned?
I don't think so.
In the same way that I am on a mission to make AI and big data accessible to everyone, you can argue that artificial intelligence art makes art available to more people.
As far as I am concerned that cannot be a bad thing.
Often people separate the art/creative world from the tech world.
People are placed in one camp or the other.
This is a terrible shame.
If art generated by a computer can be an entry-level form of art, crossing boundaries between technology and artists, this is a great thing.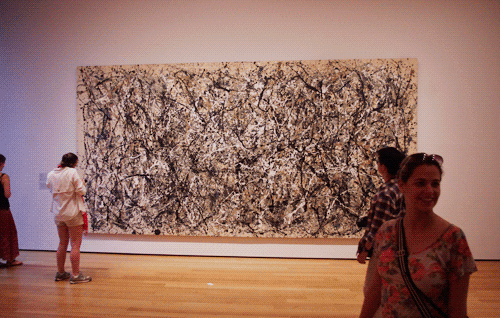 The beauty of artificial intelligence art
They say beauty is in the eye of the beholder.
It is likely that as more people become involved with programming artificial intelligence, there will be an increase in artificial intelligence art.
To circle back to the great artists of modern art we are familiar with, when they first came onto the scene, people did not accept their art as pure art.
I wonder now what the opinions of people will be on whether art generated by AI counts as true modern art.
Personally, I believe both that the development of new technology is creative and creativity is technical.
I love the idea of new ways, like artificial intelligence art, that help people bridge the gap.
Want to learn more about applications of AI – how about AR and VR technology? Learn more about the awesome ways people are using this technology here.
Love it? Pin it!